Giancarlo Perlas
March 25, 2016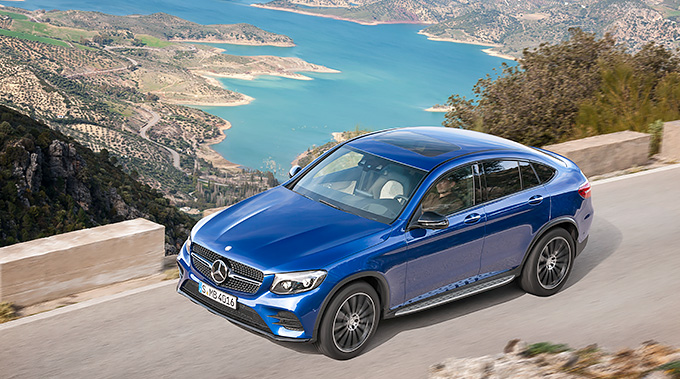 The Mercedes-Benz GLC Coupe was just unveiled at the 2016 New York Auto Show. That's after a long wait that started when the concept version of the auto came out in Beijing last year.
A few days ago, before the official debut of the coupe crossover, Mercedes-Benz already released some of its artistic shots. Together with them was the trailer of the vehicle, which was uploaded in the official YouTube channel of the brand.
The video shows the Mercedes-Benz GLC Coupe in action as it speeds through the countryside. It displays the dynamic design of the auto, thanks to its fine curves and lines. The clip also highlights the agility of the vehicle as it quickly sprints along the highway and smoothly overcome bends.
According to Daimler, the GLC Coupe is available in eight model variants. The diesel model starts with the GLC 220 d with 170 hp and acceleration time of 8.3 seconds from zero to 100 km/h. On the other hand, the petrol model starts with the GLC 250 4MATIC with 211 hp capable of zero to 100 sprint in just 7.3 seconds.
The arrival of the mentioned models in the market will be in autumn. More models are scheduled to follow by the end of the year.
Another exciting model in the GLC lineup is the GLC 350 e 4MATIC. It is a hybrid variant with 320 hp and acceleration time of 5.9 seconds from zero to 100 km/h using its boost function. It can go up to 30 km without releasing harmful pollutants in the environment, thanks to its zero-emission feature.
The range-topping model is the V6-powered Mercedes-AMG GLC 43 4MATIC. It has 367 hp and can propel itself from zero to 100 km/h in only five seconds.