Giancarlo Perlas
March 30, 2016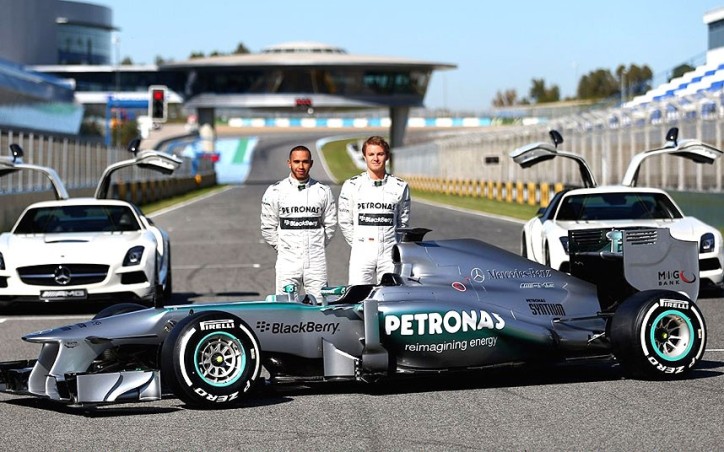 The 2016 Formula One Bahrain Grand Prix marks the second race of the season. Fresh from victory in the Australian GP is Mercedes AMG Petronas Team with Nico Rosberg leading the race followed by his teammate and reigning F1 Drivers' Champion Lewis Hamilton.
As a recap, the Bahrain GP last year saw Hamilton emerging triumphant with Ferrari's Kimi Raikkonen in the second place. Rosberg fell in the third place that time due to a brake failure in his car.
Will Mercedes F1 repeat or even do better on the same track this year considering the gains of Ferrari and other teams? How are the major players in the group holding up? The Global Media Site of Daimler gives us a look at the insights of the Mercedes F1 drivers, Toto Wolff and Paddy Lowe.
Lewis Hamilton
Hamilton said he is excited with the next race considering that their rivals in Ferrari have shown significant improvements. He also expressed confidence in his pace. The champ noted though that they need more mechanical grip and less aero wake coming from the rear of their cars to allow them to easily get close and overtake the competition.
Nico Rosberg
Rosberg told in the interview that their car has been fantastic. However, he acknowledged the threat posed by Ferrari and added that the revised radio rules are quite a challenge. The German is looking forward to another win in the upcoming event.
Toto Wolff
The boss showed his pleasure with their performance in Australia. Like the rest in his team, he admitted that the track in Bahrain suits Ferrari well. He said the introduction of the new tyre regulations will make the races more interesting as strategies will play a heavy role.
Paddy Lowe
Lowe reminded that the environment in Melbourne is very different in Bahrain. Like Wolff, he expects that the variations in tyre strategy will make the race more unpredictable. Furthermore, he sees a close battle against their rivals, which will surely be quite a treat to the fans.