Giancarlo Perlas
February 1, 2016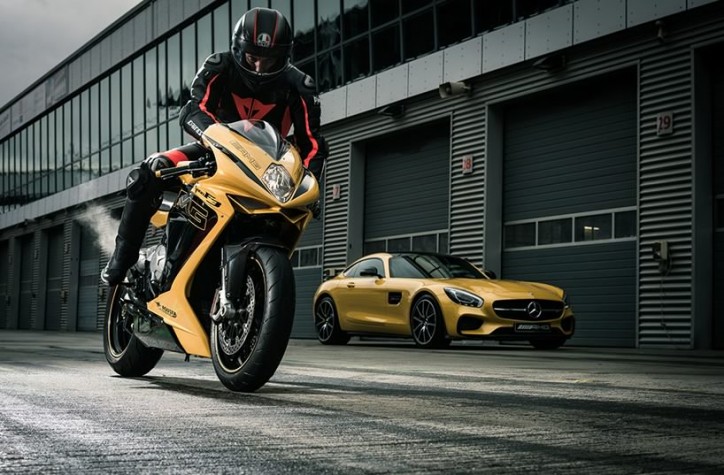 MV Agusta recently revealed the marketing strategy of its new bikes. According to a report in BMW Blog, the president of the firm, Giovanni Castiglioni, disclosed during the press event of the brand's new Brutale 800 that 127 Mercedes-Benz dealerships in Europe will showcase their motorcycles.
Included in the plan is the F3 800 Solar Beam displayed at the Frankfurt Motor Show. It should be recalled that the said bike is inspired by the Mercedes-AMG GT.
Mercedes-Benz purchased a 25 percent stake of MV Agusta sometime in 2014. The acquisition of stakes in the motorcycle company came after Audi bought Ducati. Taking into consideration the fact that Mercedes' other rival, BMW, had its own motorbike products too, it was speculated that the three-pointed star brand is gearing to introduce its own performance motorbikes.
For now, the only product identified between the two brands is the F3 800. However, it should be noted that the motorcycle and the technology it possesses came entirely by MV Agusta. Only the color theme of Mercedes-AMG was carried into the superbike.
MV Agusta also hinted that it has six more motorcycle models underway. That way, it can boost its competitiveness in the market.
The article pointed out that although MV Agusta is a prestigious brand like Ducati and BMW Motorrad, it is not as popular as the mentioned brands. On the bright side, the company's association with Mercedes-Benz will certainly give it the leverage it needs in the market. The move will enable it to go head-to-head against the motorcycle divisions of Audi and BMW.