Peter Parcon
February 26, 2016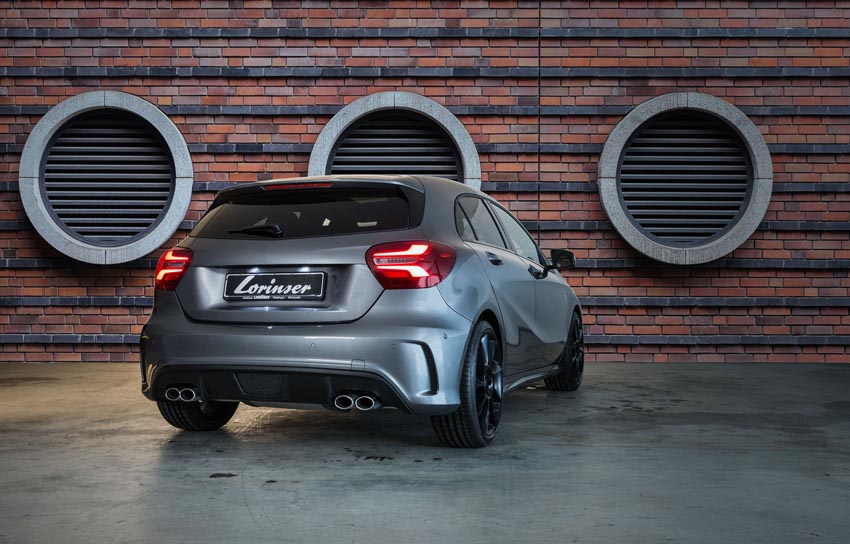 A refinement program was introduced by Lorinser for the Mercedes-Benz A-Class facelift, as shown on a report from worldcarfans.com. The German aftermarket tuning specialist uses this term for its tuning kit for the smallest luxury vehicle in the Mercedes-Benz range.
Despite its rather haughty name, the package is still a straightforward kit for the A-Class facelift. The current development stage of the kit provides the A-Class with a customized rear bumper featuring an add-on component. The exhaust system was also modified with the addition of quad tips. The twin end pipes of the A-Class framed an air diffuser, which enhance the overall sporty look of the luxury vehicle.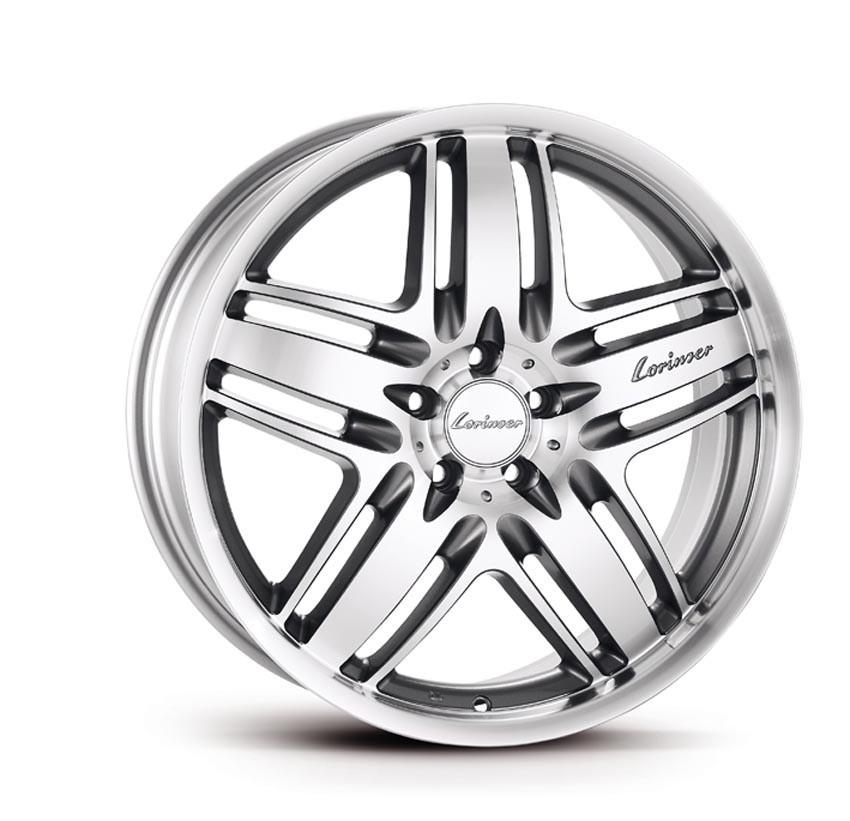 Lorinser is also known for providing notable alloy wheels for the vehicles they work on. The Mercedes-Benz A-Class is no exception as it received three new alloy wheel designs that are available in 18-inch and 19-inch sizes. Sports springs were also installed by the tuner on the suspension system of the A-Class, which lowered the center of gravity of the luxury vehicle by 30 millimeters or 1.2 inches. A number of other minor enhancements were made on the A-Class, including illuminated doorsills, anodized aluminum pedals and personalized floor mats.
The enhancements made on the Mercedes-Benz A-Class are not limited to aesthetics as the power output of the A250 4MATIC model increases by 34 HP to give it a total of 245 HP. The torque was also increased to 354 lb-ft from 258 lb-ft. The extra power may have improved the 0 to 100 km/h or 0 to 62 mph acceleration of the A-Class by a few tenths of a second. While the standard model of the A250 4MATIC is already capable accelerating within 6.4 second, after the tuning package is installed, it may go down to around 6.2 seconds. It is also possible for the top speed to have increased as well.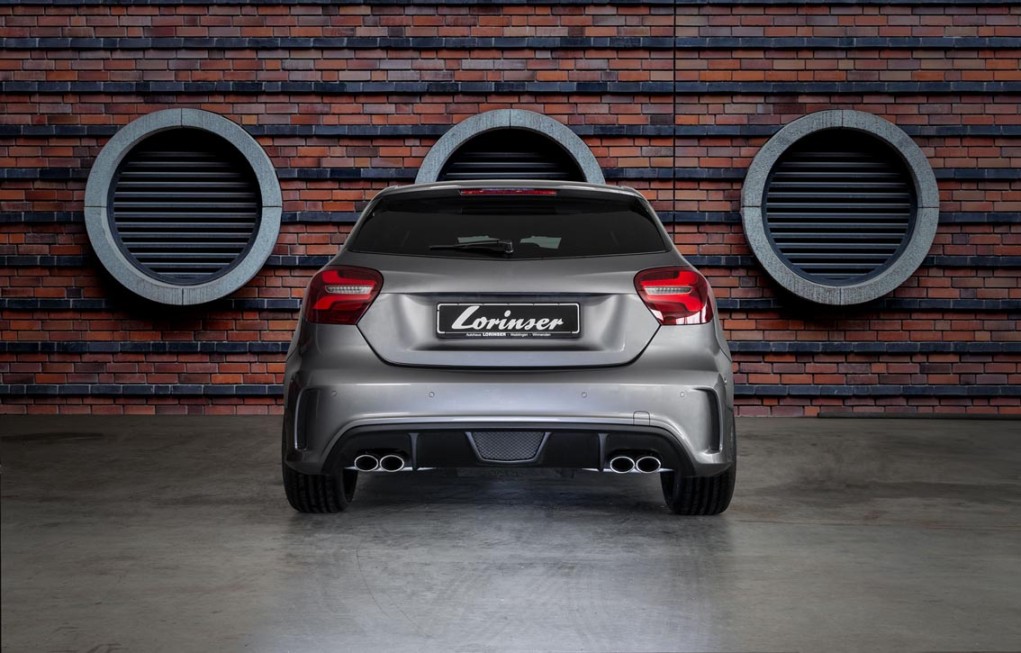 The price for the rear bumper is at €680 while the exhaust system costs €990. The performance increase module for the Mercedes-Benz A-Class also costs €990.