Peter Parcon
February 23, 2016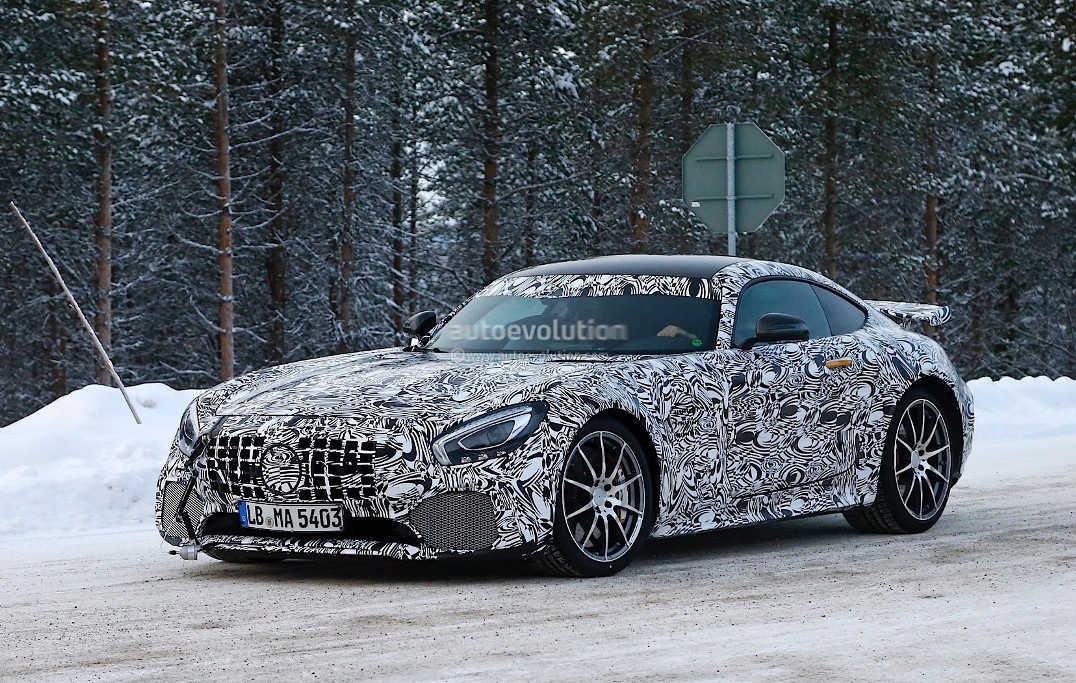 A prototype of the Mercedes-AMG GT-R was caught by spy cameras while going through tests, as shown on a report from autoevolution.com. The last time it was seen was close to the Arctic under heavy camouflage as it hunkered down a snow-covered road. While the pre-production prototype spotted recently had some of its camouflage removed, it only revealed a small amount of details, including the headlights as well as its possible color.
The prototype shown on the images gives an indication that it will feature the AMG Solarbeam Yellow color. This is barely noticeable since the color is only limited to the door handles. The images also show the AMG GT-R featuring a large-sized rear diffuser that is split into two. Due to this, it features a pair of exhaust tips similar to the Lamborghini Aventador.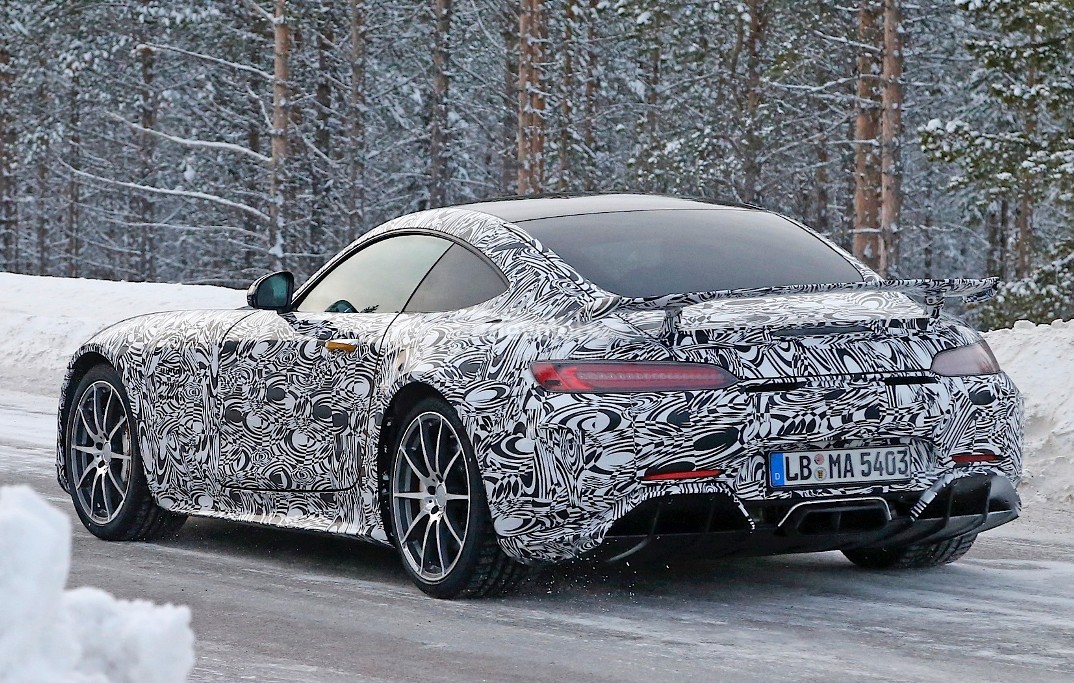 The headlights of the 2017 Mercedes-AMG GT-R prototype are also uncovered, showing that it will feature the same ones found on the standard model of the luxury vehicle. The images also show the prototype with an upside down grille, wide wheel arches, large front air intakes, and a rear wing.
The AMG GT-R is expected to feature a 4.0-liter bi-turbo V8 engine with a power output of 550 to 600 HP. On the other hand, the torque is also expected to have been enhanced to at least 553 lb-ft. The notable figures are not due to its engine since this is expected to be reserved for a possible Black Series.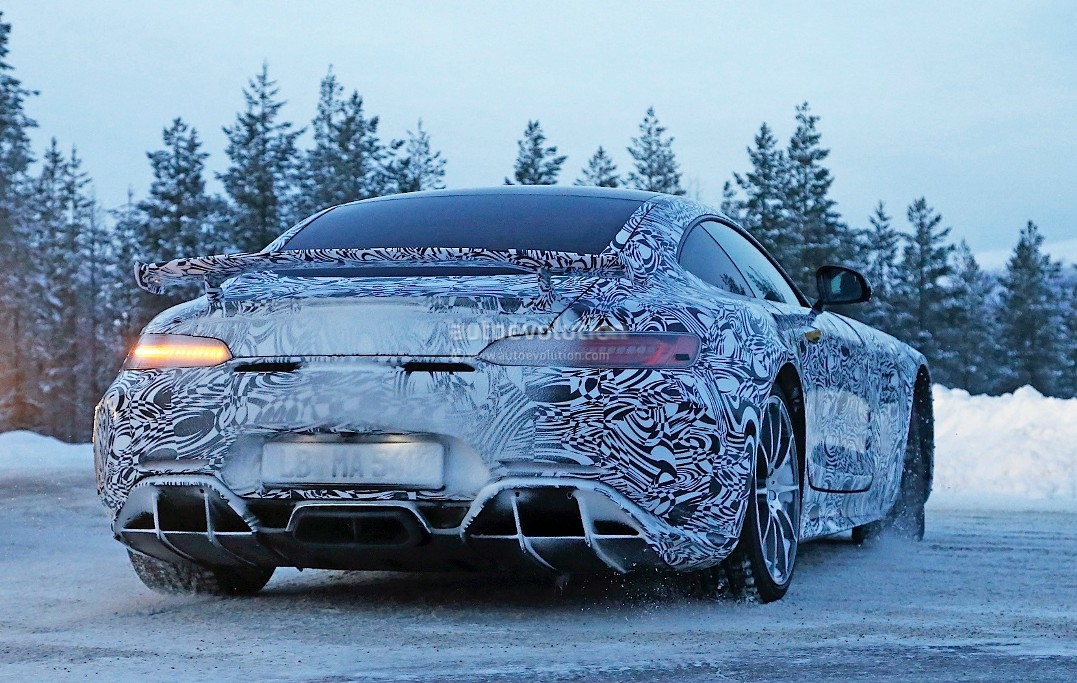 The enhanced power and torque are mainly the result of its reduced weight along with the aerodynamic package facilitating an improved handling while on the road. If a standard Mercedes-AMG GT S is comparable to a Porsche 911 Carrera GTS, the AMG GT-R is expected to match up well with the Porsche 911 GT#.
The 2017 Mercedes-AMG GT-R is expected to be launched by summer and deliveries in Europe are expected to start by fall while it will be available in the US market by 2017.