Peter Parcon
January 16, 2016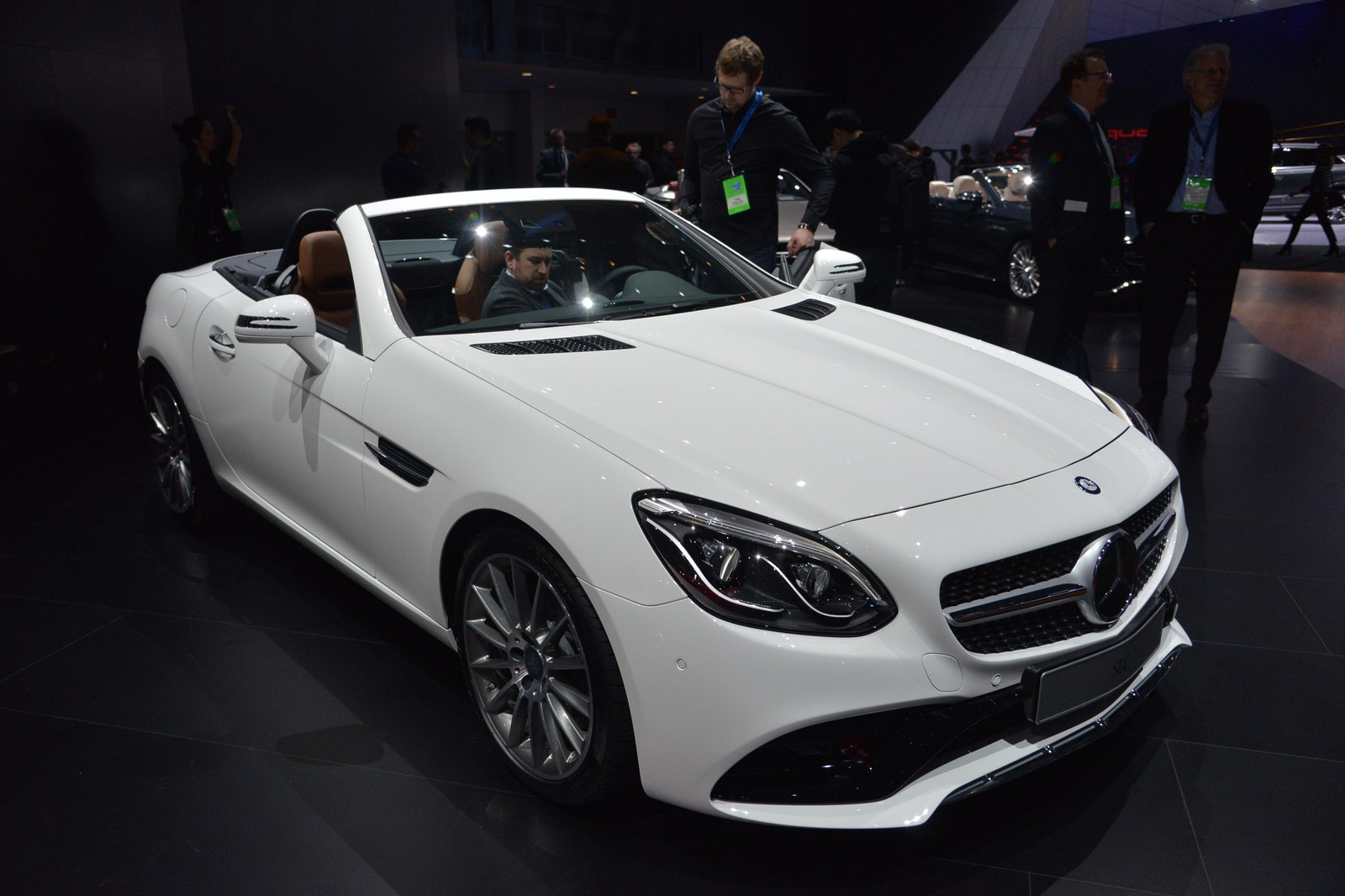 The 2017 Mercedes-AMG SLC was unveiled recently by the German luxury vehicle manufacturer during the North American International Auto Show, as shown on a report from worldcarfans.com
While the design of the SLC looks familiar since it is inspired by the SLK, it comes with a sporty front bumper, redesigned headlights and restyled grille featuring diamond inserts. The rear of the luxury vehicle was also modified as it was given a new bumper and taillights along with an enhanced dual exhaust system. The retractable roof was also enhanced by the engineers of the company since it can be closed or opened while the SLC is running at speeds of up to 25 mph or 40 km/h.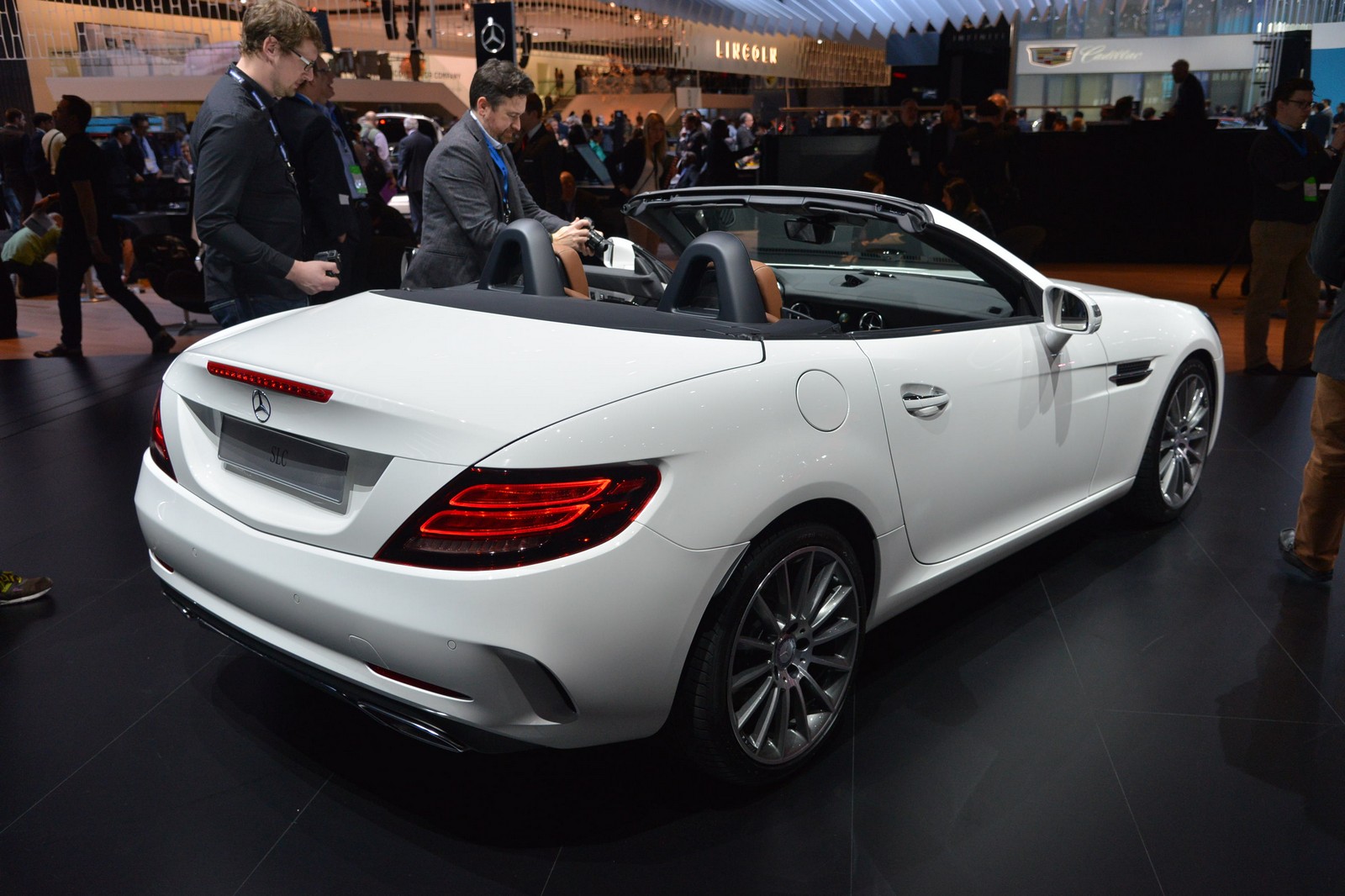 The interior of the 2017 Mercedes-AMG SLC is easily recognizable despite some modifications made by the company. A new sports steering wheel was installed while the instrument cluster was redesigned. The upholstery and trim of the SLC were also improved. It also features a new COMAND infotainment system complete with a seven-inch screen display.
Two engines will be offered in the US market. A 2.0-liter turbo-charged four-cylinder engine offering 241 HP of power and torque of 273 lb-ft will be featured on the entry-level SLC 300. The engine is mated with a 9-speed automatic transmission system that allows it to accelerate from 0 to 60 mph within 5.7 seconds. The top speed of the SLC 300 is at 130 mph.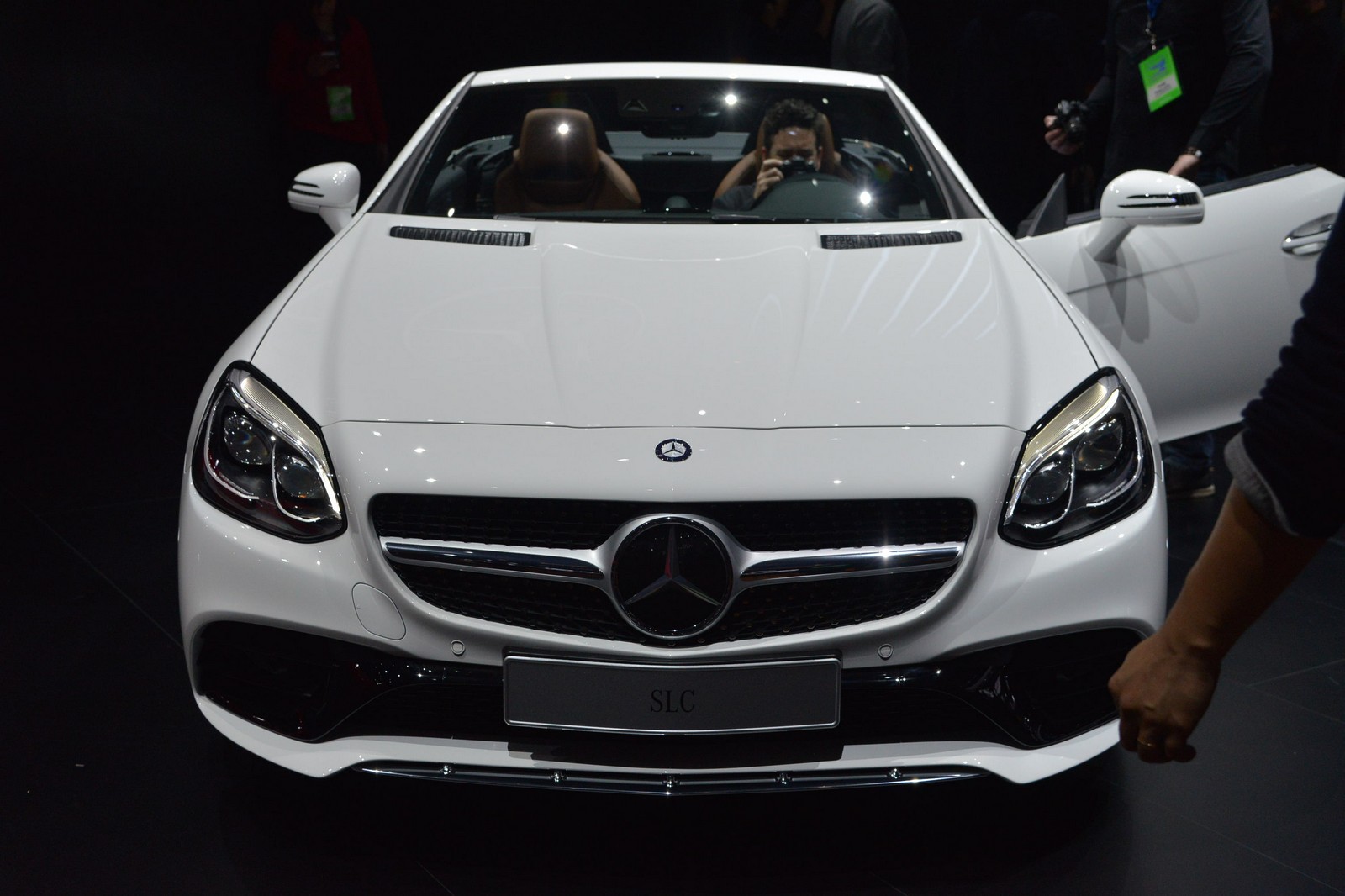 On the other hand, the Mercedes-AMG SLC 43 features a 3.0-liter bi-turbo V6 engine with a power output of 362 HP and torque of 284 lb-ft. While it offers less power compared to the SLK 55 AMG, it is capable of accelerating from 0 to 60 mph within 4.6 seconds. The SLC 43 has a top speed of 155 mph.
The 2017 Mercedes-AMG SLC will be available in the US market by next spring and prices will be unveiled close to the launch date.