Peter Parcon
January 29, 2016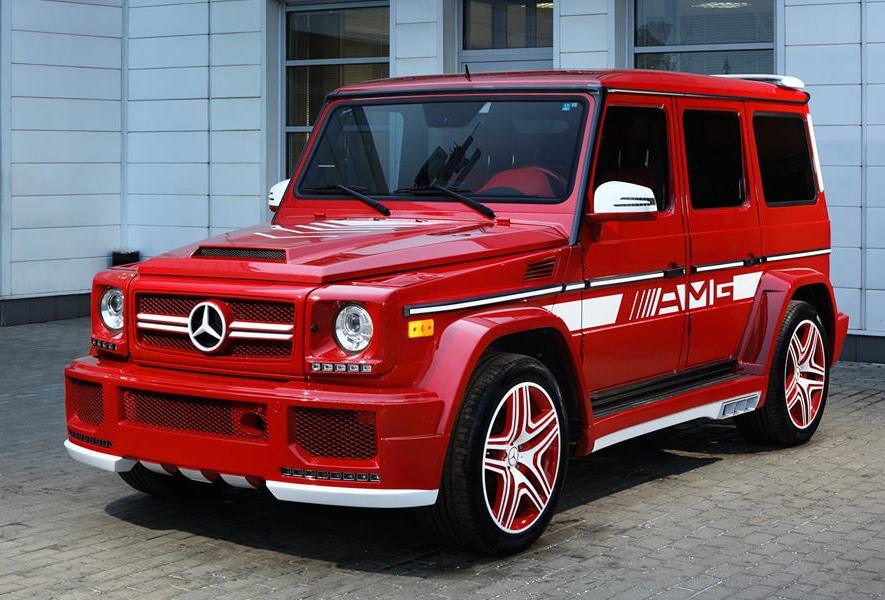 The new Hamann Mercedes-Benz G63 Spyridon was created by Top Car Design for a customer, as shown on a report from motorward.com. The product served an introduction of the Russian tuning specialist into the world of rare car tuners. Bright red was the dominant color theme of the vehicle, which essentially makes it stand out.
However, standing out does not automatically mean it looks impressive. In fact some industry watchers noted that the red color theme on the G63 Spyridon, along with its while graphics and detailing that were painted through the use of special technology, made it look like one of the AMG cars used for the driving school of the company. However, the owner has the last say on whether it looks appealing or not.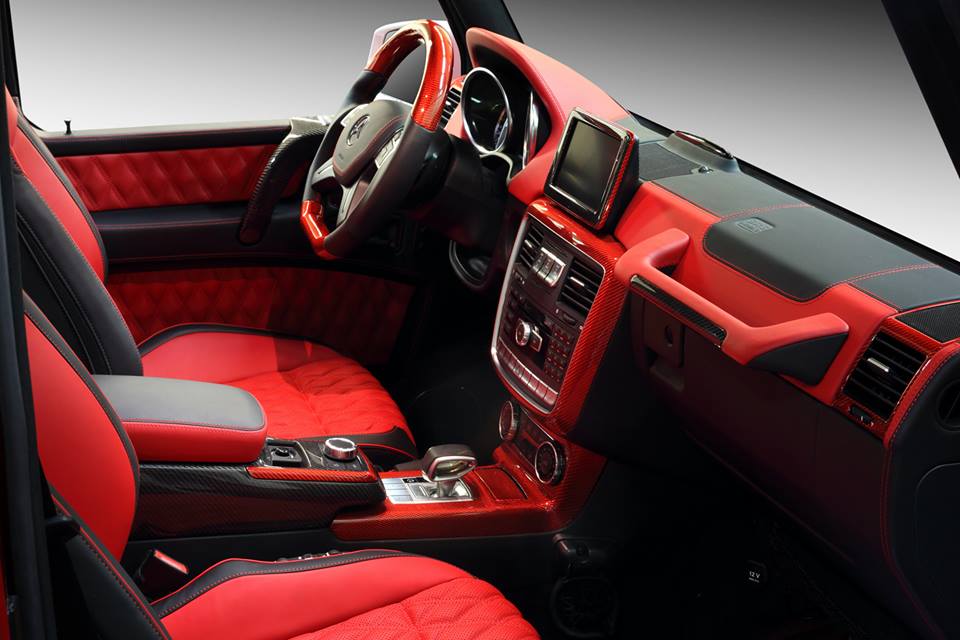 The exterior of the Hamann Mercedes-Benz G63 Spyridon body kit features a custom bumper with LED lights and chin spoiler, sports-vented bonnet, extended front and rear fenders, side skirts with a side tailpipe set, redesigned rear bumper and roof spoiler. A set of standard AMG tire with a red and white finish completes the exterior appearance of the luxury vehicle.
The interior of the Top Car-tuned luxury vehicle comes with red-colored perforated Nappa leather featuring red carbon detailing matched with contrast stitching as well as black accents. While some industry watchers are not too keen with the general red color theme of the interior of the Hamann Mercedes-Benz G63 Spyridon, its bright red carbon components are rather appealing.