Peter Parcon
January 3, 2016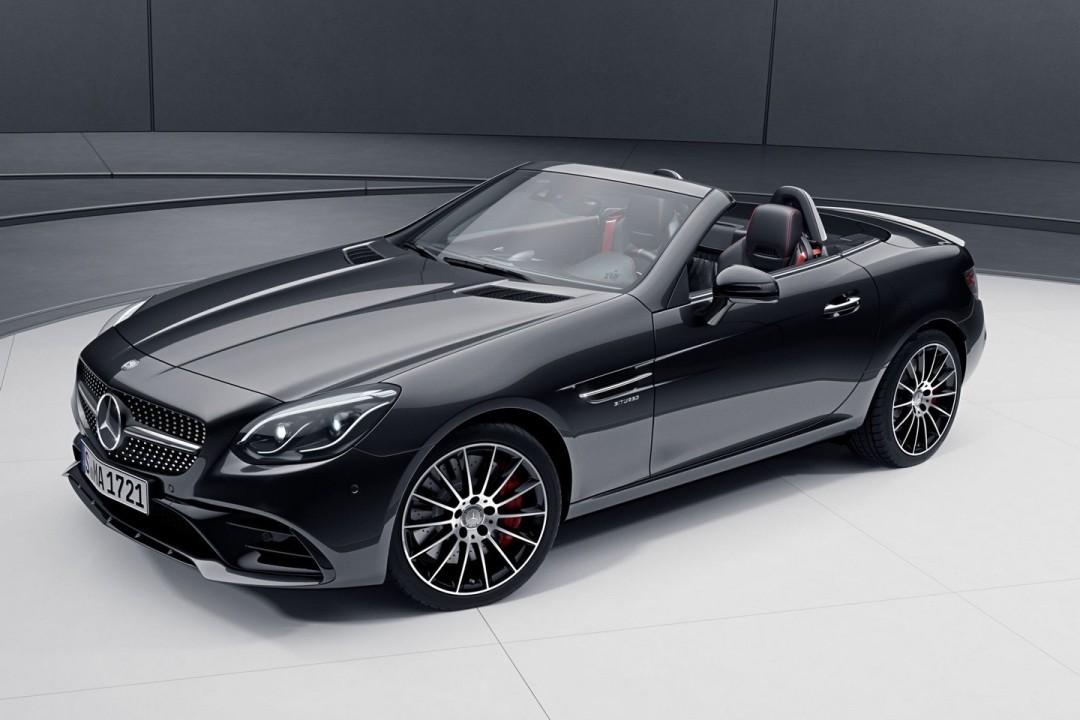 The optional Night Package for the Mercedes-Benz SLC was unveiled recently following the launch of the SLK facelift a few weeks ago, as shown on a report from worldcarfans.com.
The optional Night Package can give the latest roadster offering of Mercedes-Benz a number of cosmetic enhancements for an extra cost. The package can be installed on the SLC180, SLC200, SLC250d and SLC300. It is also available for the SLC43.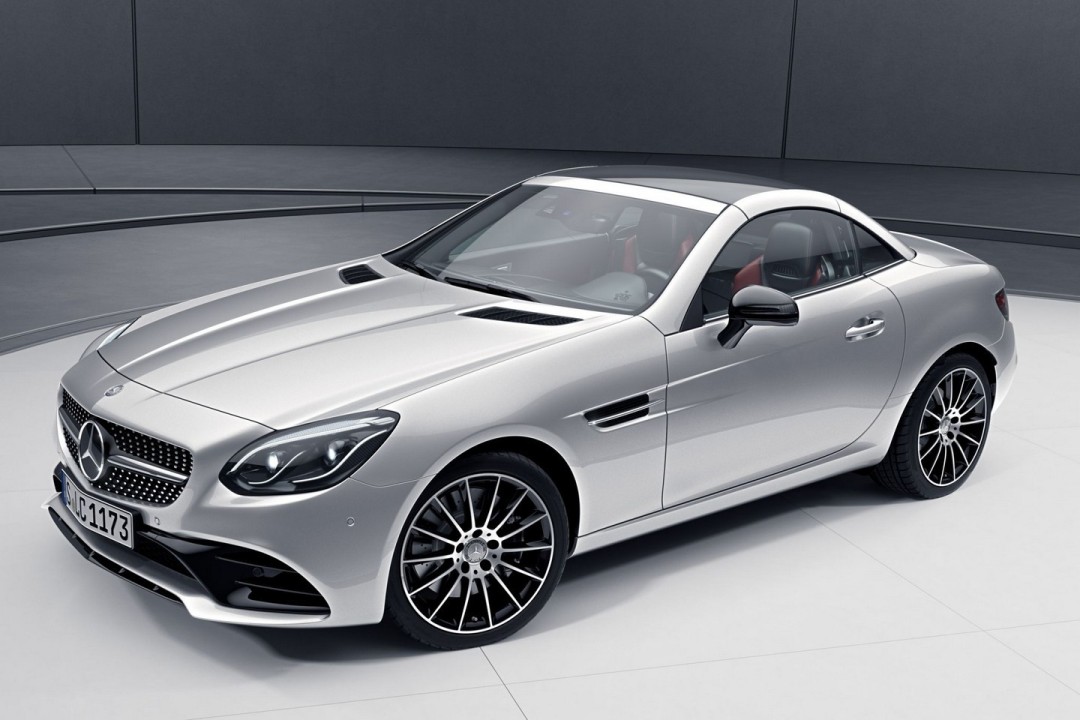 Non-AMG models of the SLC come with a chrome-finished "diamond" radiator grille in front along black high-gloss accents along the louvre. The front splitter as well as the trim strip of the diffuser also has a similar appearance. On the other hand, the exhaust tailpipes were given black chrome plating. The Mercedes-Benz SLC can also be given a set of 18-inch multi-spoke AMG wheels with a high-gloss black lacquer finish shoed in 225/40 ZR18 tires in front and 245/35 for the rear tires.
The Night Package for the range-topping SLC43 will feature a black high-gloss finish for the front splitter as well as the front apron fins. The same finish will be given to the trim strip diffuser and the side mirror caps. To complete the look, it will be given a sports exhaust system from AMG with black chrome tailpipes.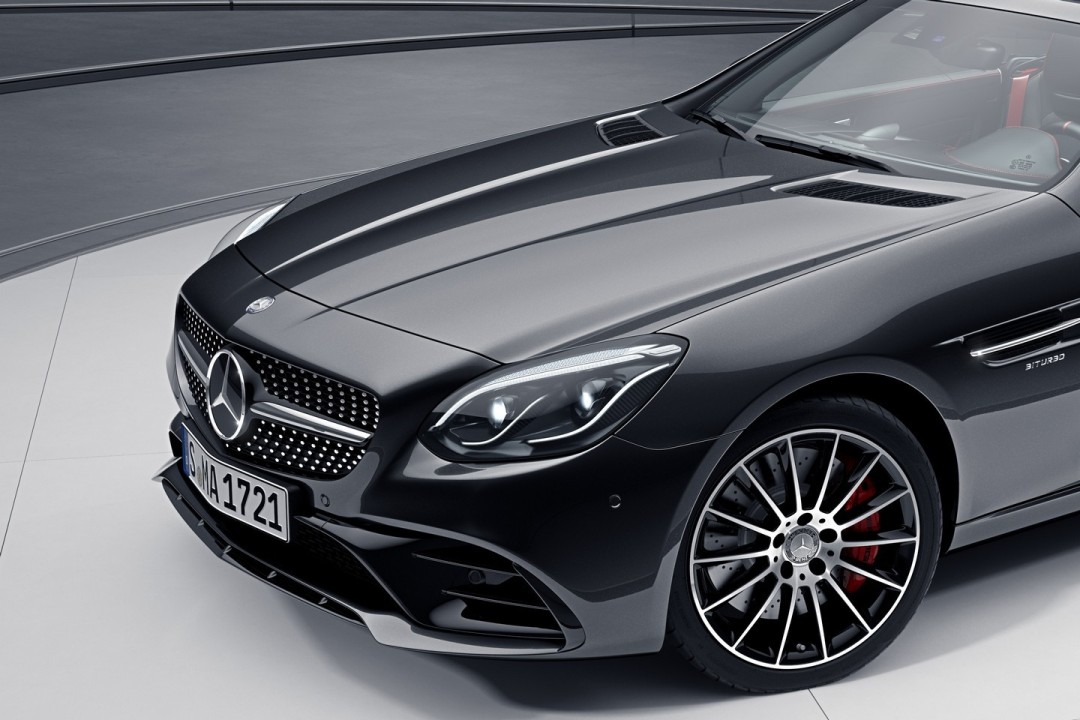 The pricing details for the Night Package designed for the Mercedes-Benz SLC will be released after the luxury roadster becomes available in the market.