Giancarlo Perlas
January 28, 2016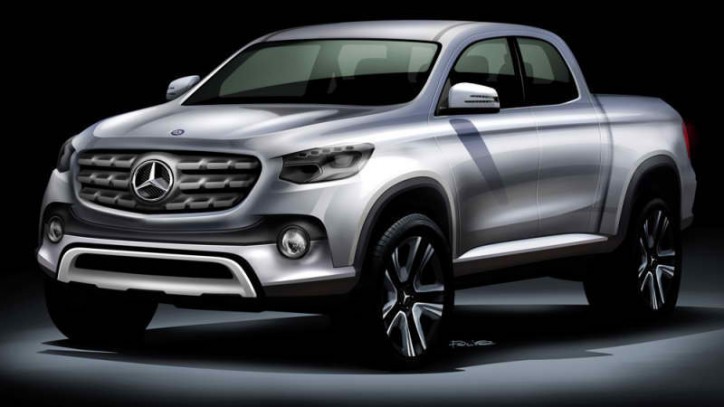 More details about the upcoming Mercedes-Benz pickup truck are slowly emerging. According to Autoblog, the auto might fall under the X-Class or Z-Class range. However, the first mentioned name of its range is the most likely choice.
The Mercedes-Benz pickup was initially thought to follow the first two letters of its maker's SUV models. Thus, speculations floated around that it might be called the GLT. However, new rumors suggest that it might be the X-Class or Z-Class.
Based on the source, the X-Class name is heavily favored by Mercedes because it makes the truck sound tougher. The letter "X" could be associated with words such as "extreme," or it could also reflect the mystery surrounding the new product of the three-pointed star marque.
In addition, the report revealed that the pickup will come in three trims to cater to the different needs of customers.
The starting model will likely carry a 2.3-liter four-cylinder diesel with an output of 188 hp and an optional four-wheel drive system. The base model will be aimed at contractors who are looking for the functionality of a true utility truck.
The mid-level model will possibly get the same engine with the base model, except that it will have more features that probably improve its safety, navigation, comfort, and driving performance.
The third type will likely come with more emphasis on luxury and a better engine. The article stated it might possess a six-cylinder diesel engine with an output of 255 hp.
For the pricing, Autoblog expects it to start around $38,900 up to $56,500.
Moreover, despite sharing the platform of the Nissan Navarra—for practicality's sake—Mercedes noted that they will try to differentiate their pickup from it as much as possible. They said they will integrate with it all the elements that Mercedes is known for like styling, tech, performance, innovation, and luxury, among others.