Giancarlo Perlas
January 1, 2016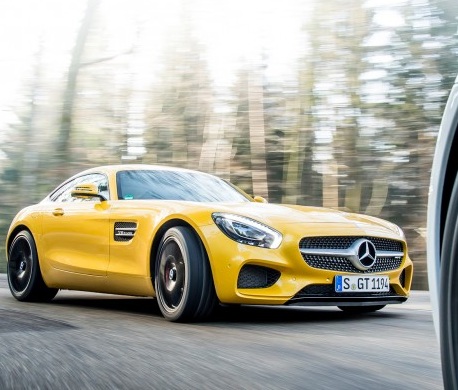 The Mercedes-AMG GT S takes over as the three-pointed star marque's most powerful car after the era of the Mercedes SLS AMG. Now, how will it fare if pitted against a fellow sports car like the Nissan GT-R Nismo?
Before proceeding with the race, let's take a look at the key specs of the two.
Mercedes-AMG GT S
The Mercedes-AMG GT S balances design with performance. It carries many of the key styling features of its predecessor, the SLS. Some of the exterior styling  of the car were even adopted in the latest Mercedes-Benz SLC.
The GT S is equipped with a handcrafted 4.0-liter biturbo V6 engine from AMG. It is capable of producing up to 510 hp and 650 Nm of torque. Its acceleration from zero to 100 km/h is 3.8 seconds and its top speed can reach 310 km/h.
Nissan GT-R Nismo
The GT-R has a 3.8-liter twin-turbo V6 engine that can produce 600 hp and 653 Nm of torque. These propel the car from zero to 100 km/h in just 3 seconds while its max speed is at 308 km/h.
Compared to the sexier GT S, the GT-R is more aggressive-looking in design, thanks to its more muscular body and meaner grille. The Nissan car is also heavier in curb weight by 200 lbs. However, it makes up for its more powerful engine output.
Video
Now for the main event, check out the video below for the result of the race: