Peter Parcon
January 20, 2016
Following its release into the market, the Mercedes-AMG C63 Wagon and Sedan were subjected to a number of tuning programs. Mcchip-DKR was among the tuning specialists to work on the wagon increasing its power while enhancing focused handling, as shown on a report from motorward.com.
The ECU of the C63 Wagon was opened by the people at Mcchip after it was brought to their workshop. It was opened to dig up the chip controlling the engine parameters. They connected it into a computer and uploaded the software they designed specifically for it. The entire process increased the power output of the C63 Wagon from 503 HP to 582 HP while its torque went up from 516 lb-ft to 586 lb-ft.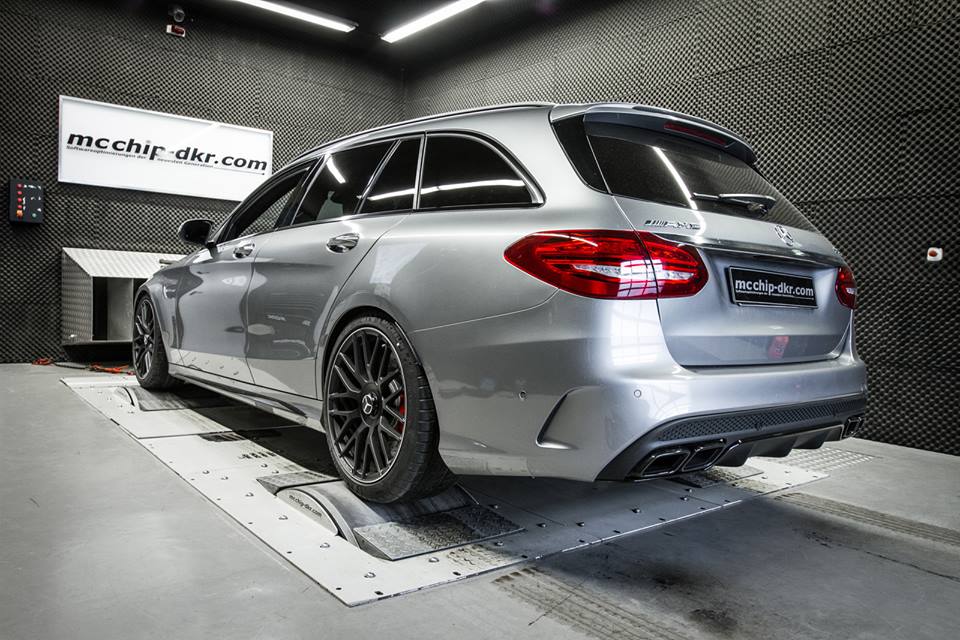 After increasing the power and torque of the engine, Mcchip worked on the suspension of the C63 Wagon. The standard dampers and springs of the luxury wagon were replaced with track-focused, high-performance KW components with the signature yellow and purple color of the company. While these components are also adjustable, the tuner set them up to its most ideal level based on the stance and height of the car. Other benefits from the tuning program Mcchip DKR used on the Mercedes-AMG C63 Wagon include an enhancement on its road holding as well as better cornering.