Peter Parcon
January 29, 2016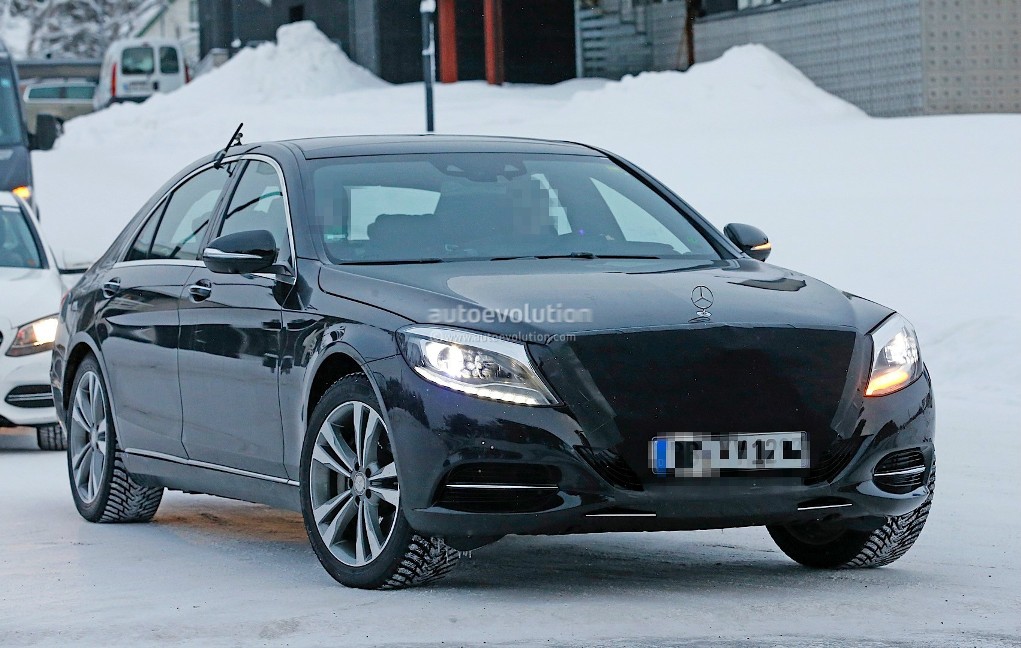 While enhancing the Mercedes-Benz S-Class limousine will be a huge task for the German luxury vehicle manufacturer, the Stuttgart-based company has already started working on an excellent-looking luxury vehicle, as shown on a report from autoevolution.com.
Companies do not normally give their best at the start since they face the risk of reaching its limit at the very start, which means they have to outdo themselves to surpass their previous products. Even as the existing S-Class is already a good-looking luxury vehicle, Mercedes-Benz has the proficiency to do better than this with the next model.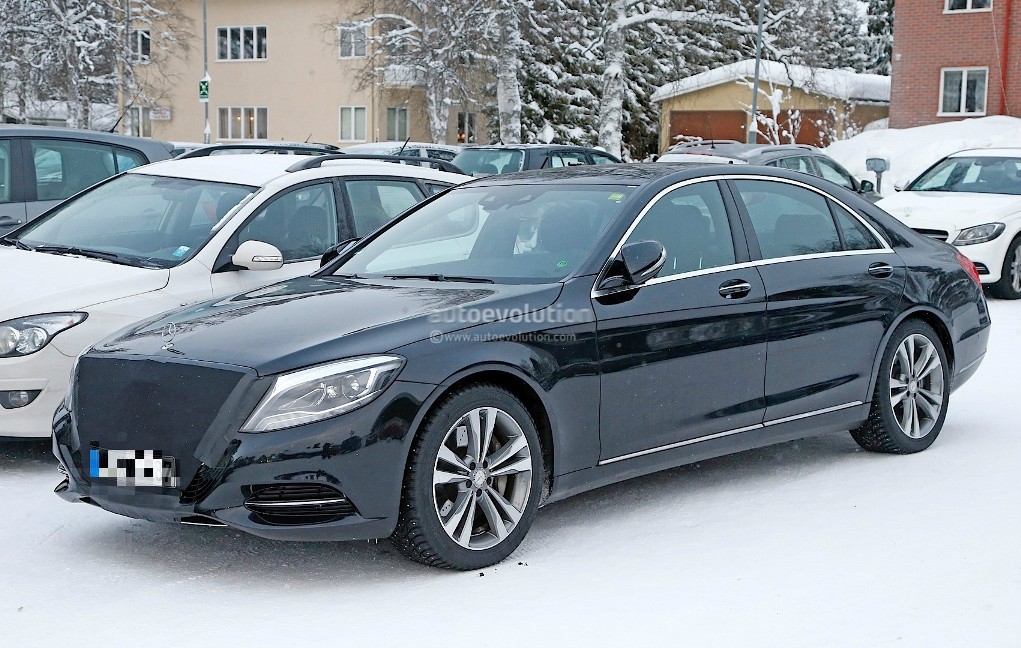 However, it appears the luxury vehicle manufacturer is currently satisfied with gradually improving the S-Class. Pictures of the face-lifted S-Class initially emerged with the headlight concealed with black tape. Despite the covering, industry watchers were able to spot some modifications on the headlights. However, the most recent images showed a unit different from the existing and previously-spied luxury vehicle.
Due to this, industry watchers are expecting the new Mercedes-Benz S-Class to feature a new set of standard headlights, which were left uncovered in the spy pictures. On the other hand, the ones covered may be a set of optional MULTIBEAM LED as revealed in earlier reports.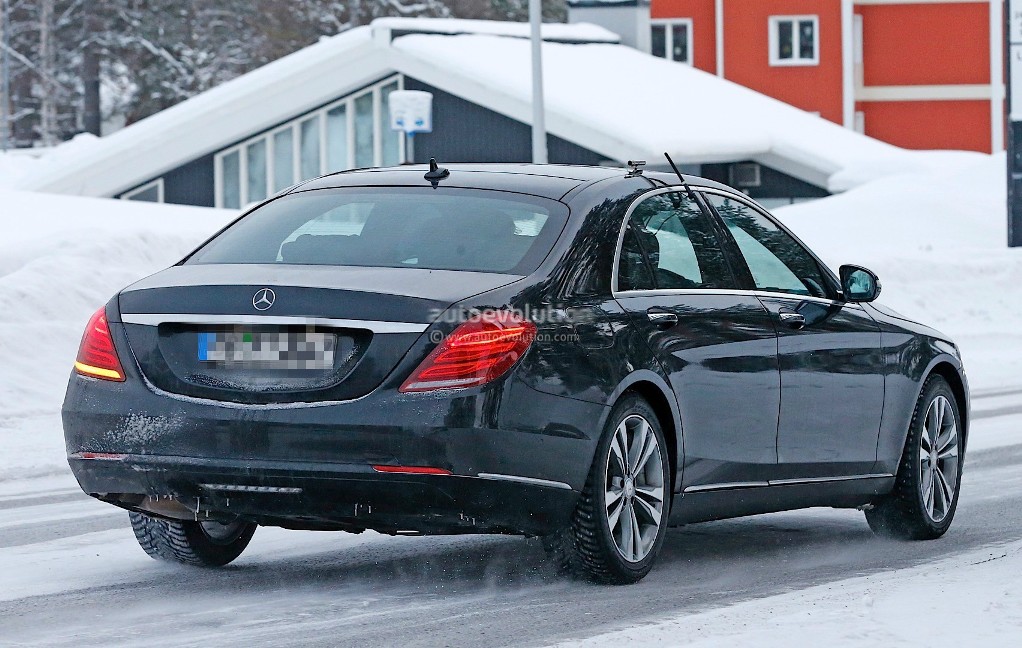 The unit caught on camera was on its way north for testing under cold conditions also has its radiator grille covered. Prior to the emergence of these images, there were no reports of changes on the grille, which gives an indication that the company may be installing new components into test vehicles one at a time. It may also be a ploy by the company to confuse spy photographers by concealing different components with black tape.
It was noted that the interior of the Mercedes-Benz S-Class was well hidden, which gives an indication that it has undergone a number of changes. But, earlier images showing a part of the dashboard give an indication that the interior generally remained the same.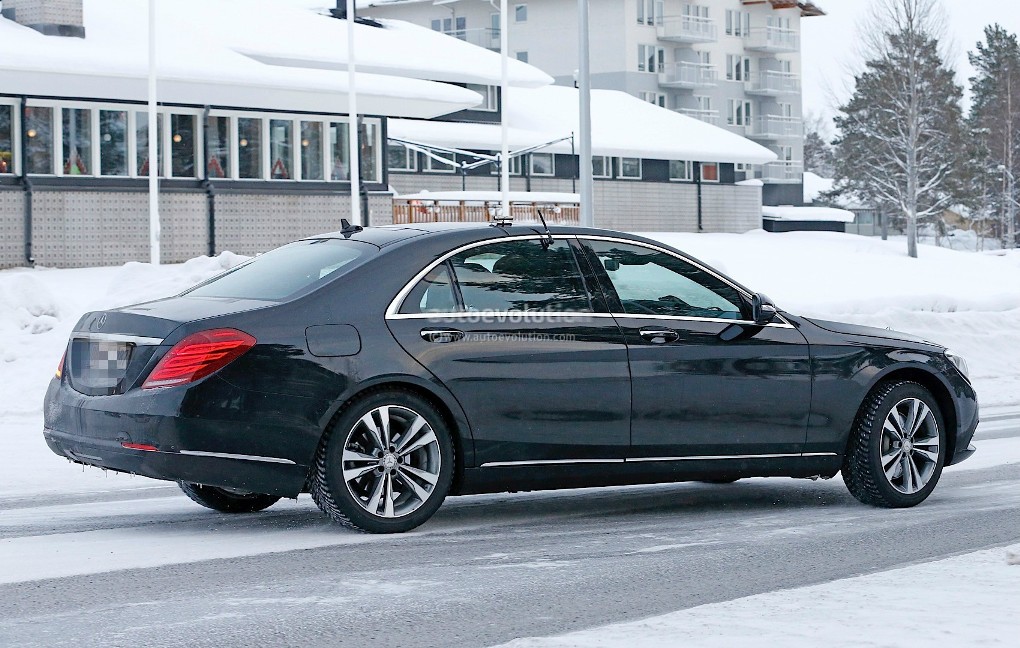 The luxury vehicle manufacturer from Germany settled on combining the two displays to come up with a single digital surface. The gesture control system and enhanced driving aids also enhanced the S-Class. The powertrain may remain relatively unchanged with the exception of lower emissions and a slight increase in power, which is facilitated through the 9G-TRONIC 9-speed automatic transmission system.
While it remains uncertain what other details the recently spotted face-lifted Mercedes-Benz S-Class will reveal, it is expected for the test units to come out again in the upcoming months since the release date has yet to be announced by the company.