Peter Parcon
January 6, 2016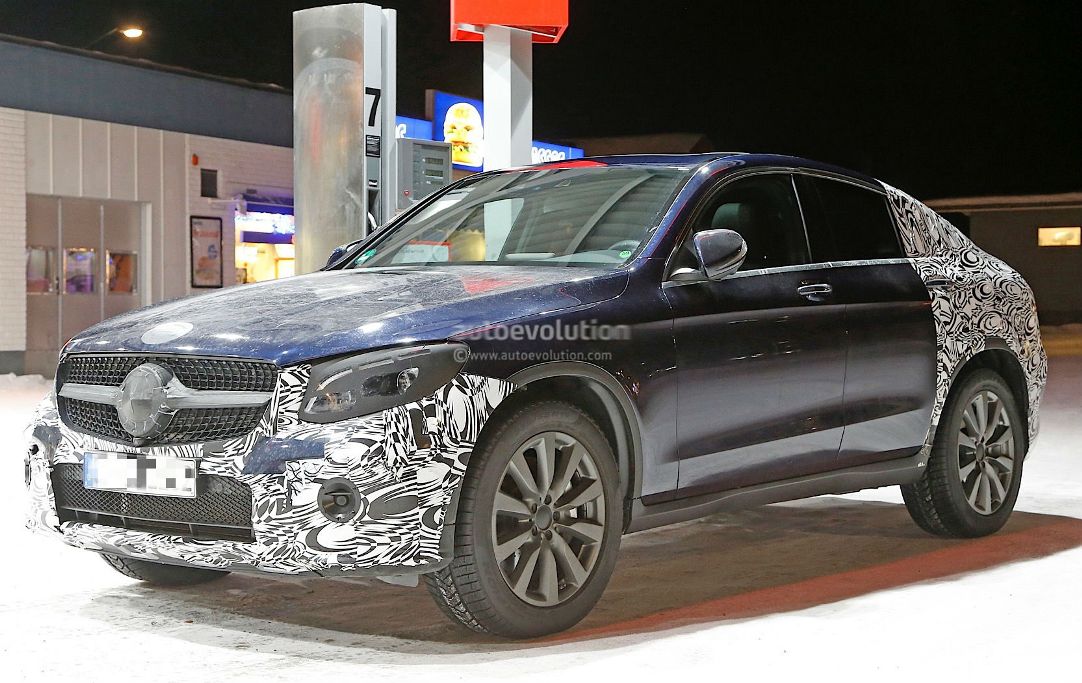 As the Mercedes-Benz GLC Coupe is being prepared to be launched, images of the BMW X4 rival emerged recently in Sweden, shown on a report from autoevolution.com.
The GLC Coupe prototype spotted by spy photographers appeared to be the closest one can get to a production model. This particular unit still had some camouflage covering the front bumper as well as the entire back of the vehicle. Due to this, it is not easy to make out the complete shape of the luxury vehicle.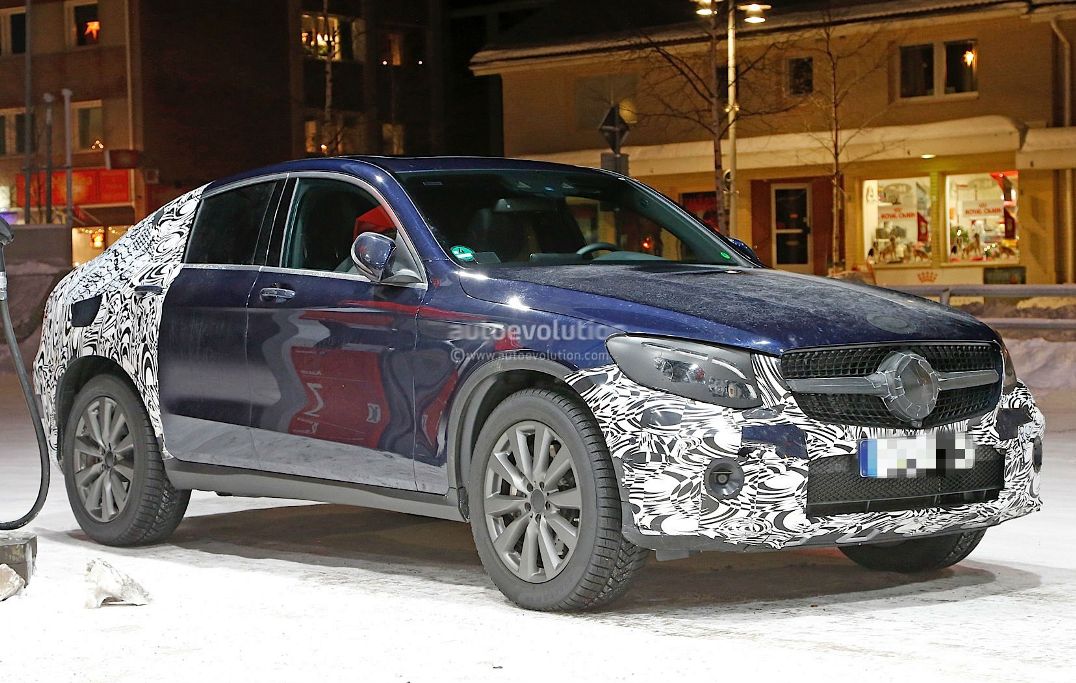 However, the front end does not appear to be covered, which allowed the grille and its prominent badge to be seen. It also had another badge right on the front hood. While the badges were covered up, it does not take a rocket scientist to know that this is indeed a Mercedes-Benz.
The front grille features a single horizontal bar with a diamond-shaped pattern. The front fenders and front door of the Mercedes-Benz GLC Coupe mule did not surprise industry watchers. The shape of the hood was suitable enough and allows the front overhang to appear longer. A luxury SUV such as the GLC Coupe, the rear makes or breaks it. It can be recalled that criticisms for the first BMW X5 were mainly focused on its rear end.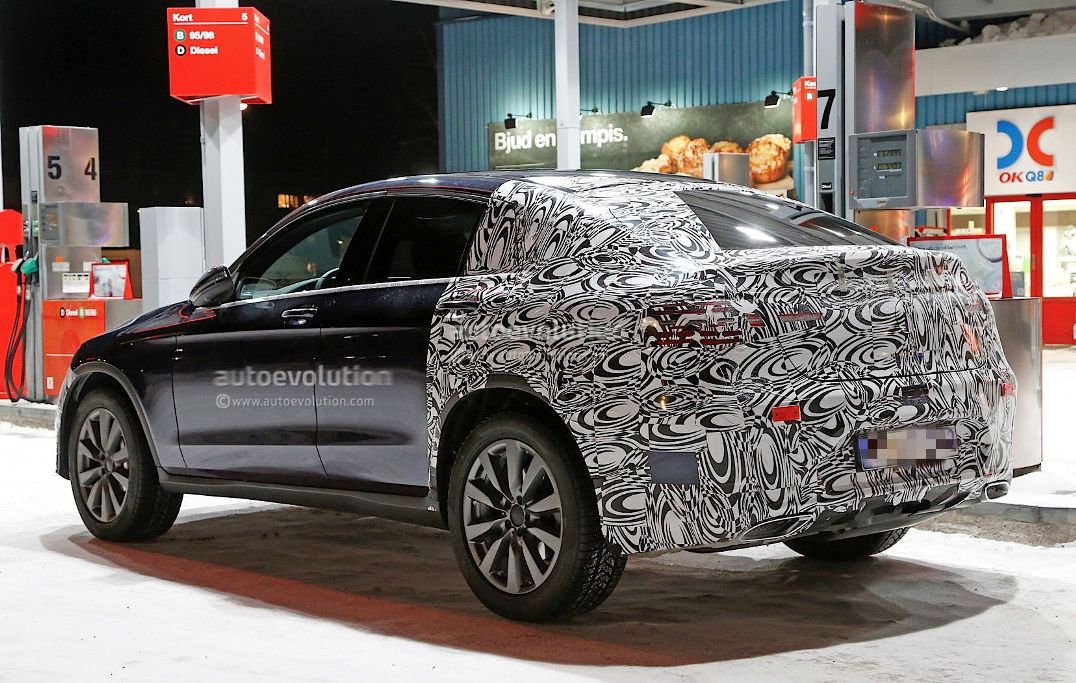 Due to this, the first X6 attempted to use the silhouette of a Coupe on the body of an SUV, which essentially lowered the roof at the point where it meets the rear. Mercedes-Benz is apparently aiming for a similar design with the GLC Coupe. There is less headroom at the rear of the GLC Coupe due to the low roofline. Some of the design lines of the vehicle also appear to have been forced.
A spoiler appears to have been installed on the hatch of the prototype while rear bumper seems to have an air diffuser concealed in between two exhaust ornaments.
This particular Mercedes-Benz GLC Coupe may be the sportier model of the luxury SUV, but it may also be possible for a future variant to have sportier appearance. This will be revealed once the luxury vehicle manufacturer releases the official images of the vehicle before the end of the year.