Giancarlo Perlas
January 9, 2016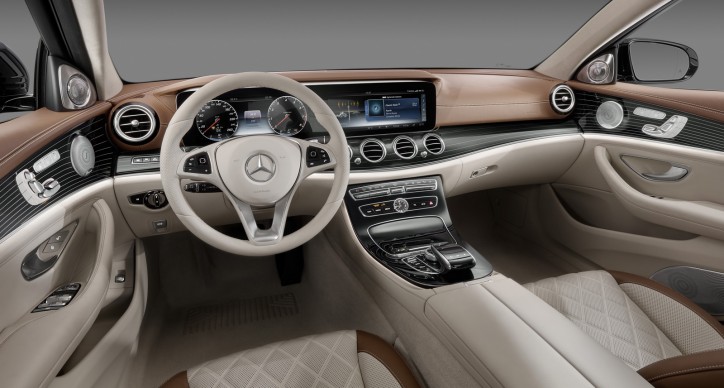 Mercedes-Benz officially unveiled the interior of the 2017 E-Class at the CES (Consumer Electronics Show) 2016 in Las Vegas. Visitors had the chance to experience firsthand the working dashboard of the car at the show.
According to Carscoops, Mercedes said the controls of the new E-Class "marks a milestone of the classic control and display concept into the Digital User Experience." The car is also touted as having the world's first touch control on a multi-function steering wheel. Among the other notable elements of the auto include a controller touchpad, switches and a Linguatronic voice control.
The 2017 Mercedes-Benz E-Class will come with two different central screen display sizes. The entry-level unit has 8.4-inch display while the range-topping models will get 12.3-inch display. Then, it will have a 7-inch display cluster with 1920×720 resolution alongside it.
Another notable tech present in the tenth generation of the E-Class is its wireless smartphone charging. Compatible devices can connect to its multimedia system through Near Field Communication or NFC. Such feature even allows the driver to let his or her smartphone function as a car key that will open and close its doors as well as turn the engine on and off.
So far, those were the things revealed about the next E-Class. More features of the car, like its exterior design and engine options, will be unveiled at the 2016 Detroit Motor Show.
For the meantime, lets savor these shots of the E-Class luxury car's interior as we wait for its overall features to be showcased in Detroit this coming week: