Peter Parcon
January 21, 2016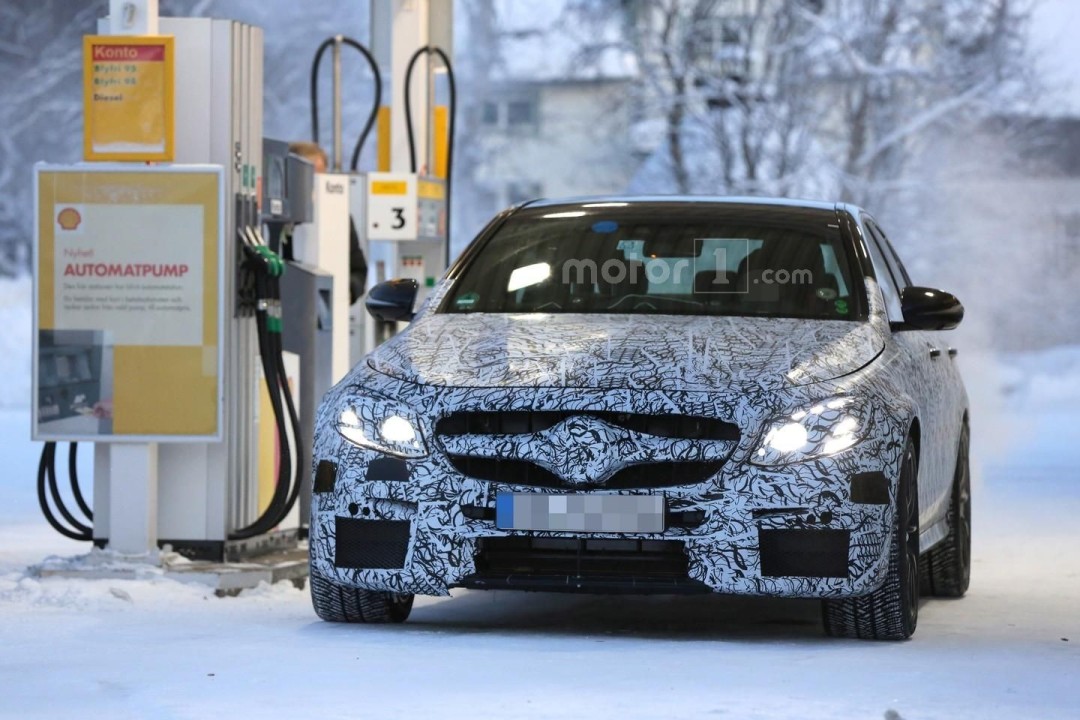 A prototype of the 2017 Mercedes-AMG E63 was caught on camera as it went through winter testing recently, as indicated on a worldcarfans.com report. The transition of the E-Class into the W213 generation is finally complete following numerous spy shots and teasers in the past.
The AMG version is expected to be come out later on this year, which means it may be officially launched in October during the Paris Motor Show. While waiting for this to happen, luxury vehicle enthusiasts will have to be contented with the prototypes that are currently being tested until the official launch of the model.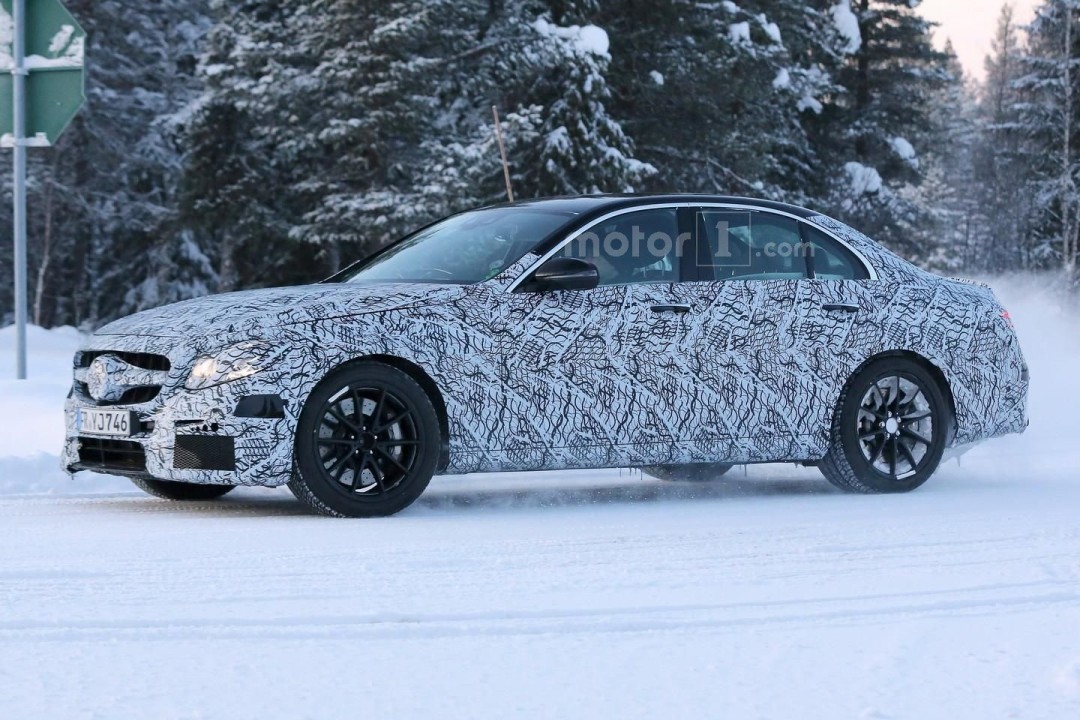 The Mercedes-AMG E63 may have a similar appearance to a larger version of the C63 when the similarities in the design of the E-Class Sedan and C-Class Sedan are taken into consideration. These expectations were confirmed by the most recent spy shots of a partly-covered prototype. Despite the camouflage, the design featuring a quad exhaust setup is still recognizable and gives an indication that this is a range-topping model. The prototype also features a huge set of brake discs to provide stopping power for the black alloys from AMG as it cruises northern Sweden's ice-covered roads.
The latest mid-size high performance model of Daimler features a more powerful version of the 4.0-liter bi-turbo V8 engine similar to the one used on the GT and C63. While the power output of this particular engine remains uncertain, it is expected to be somewhere between the 550 HP of a standard model E63 and the 580 HP of the E63 S. This range-topping E63 may also feature a 4MATIC system instead of a rear-wheel drive layout.
After the launch of the Mercedes-AMG E63 Sedan, a wagon and coupe version will be added by the German luxury vehicle manufacturer along with the E63 Cabriolet.