Peter Parcon
December 6, 2015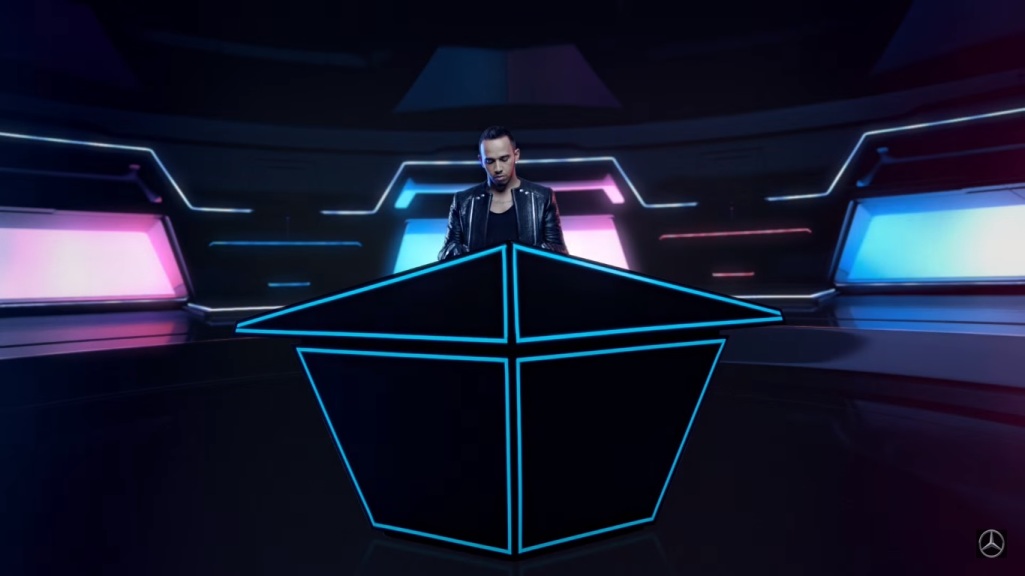 To celebrate its victories in nearly all motorsport competitions it joined this year, Mercedes-Benz released a rather weird video clip recently, as shown on a report from autoevolution.com. The video clip is a combination of Tron, Spectrum ZX and Japanese manga showing a pair of Formula One drivers arriving from somewhere in space as well as a Lewis Hamilton with robotic arms acting as DJ.
While the initial description makes the video appear weird, it is indeed weird. The video celebrates the victories of Mercedes-Benz at the Formula One, Formula Three and ADAC T Masters, among others.
The video clip also shows everything turning into 8-bit graphics in a tunnel, which evokes memories of the Lotus Challenge video series of the 1990s using Mercedes-AMG models. After getting out of the tunnel, nearly everything reverts back to reality.
The new scene brings the cars into a Tron-like reality with the Mercedes-Benz Area as the most recognizable element. The Stuttgart arena will be the venue of the upcoming Stars& Cars event on December 12. This strange video clip may make people wonder if the German luxury vehicle company is turning Japanese.
It appears the people at Mercedes-Benz may have been too excited when they made the video clip as it does not appear to show some of the traditional values treasured by the luxury vehicle manufacturer. Despite this, it may be popular among some consumers, particularly the younger generation.