Giancarlo Perlas
December 23, 2015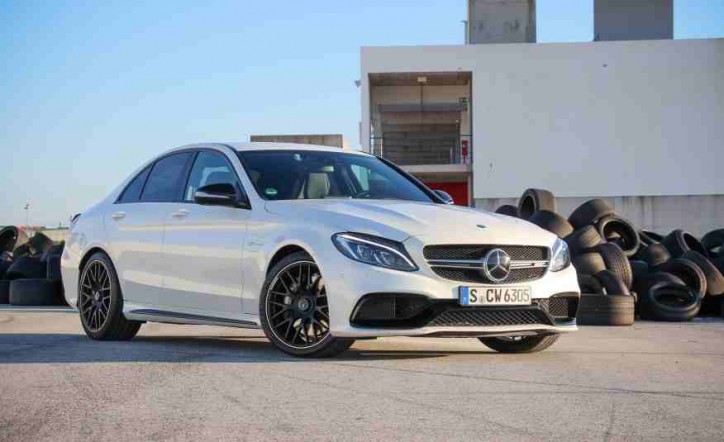 The Mercedes-AMG C63 is one powerful car. The latest unveiled model of the auto houses a 4.0-liter biturbo V8 engine capable of providing up to 476 hp and 650 Nm of torque. The numbers let the vehicle take off from zero to 100 km/h in just 4.1 seconds.
Taking things farther is the Mercedes-AMG C63 S with the same engine but with peak output of 510 hp and 700 Nm of torque. It has a zero to 100 km/h acceleration time of 4.0 seconds.
However, prior to the downsized engine of the new Mercedes-AMG C63 was the one equipped with the 6.2-liter naturally-aspirated V8 power unit. The previous Mercedes-Benz C63 AMG may be more fuel-hungry and it had an output very close to the new model with downsized engine, but it produced one of the best car sounds ever.
Mate its natural AMG acoustics with custom sounds and you got a real attention-catcher wherever you rev its engine. Recently, MDKSuperCars released a video via YouTube compiling the best C63 AMG sounds of all-time. The 9-minute, 18-second video was certainly a music to my ears.
Featured there were different variants of the car namely the sedan, coupe and estate. Different versions of the auto were also featured, from the standard AMG to the ones with various states of tune.
I don't know the specs of the custom cars in the video, but according to its description, among the cars featured there were the stock Mercedes C63 AMG, Mercedes C63 with iPE exhaust, Mercedes C63 AMG Black Series, and Mercedes C63 AMG Black Series with iPE exhaust.
Listen to the mind-blowing sounds of the Mercedes C63 AMG in the video below: