Giancarlo Perlas
December 24, 2015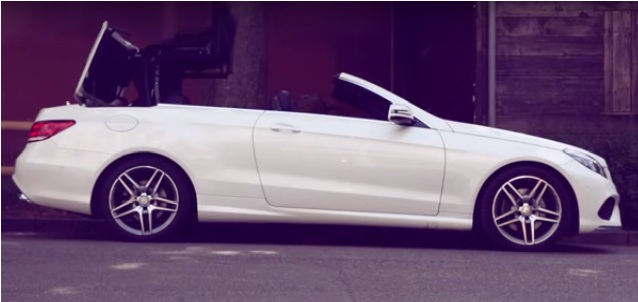 Mercedes-Benz TV recently released a video showcasing My Guide, a digital travel guide from Mercedes me. The clip highlights the summer experience in the road from Basel to Zurich. Of course, one of the best ways to enjoy an amazing road trip is by embarking on a ride in a Mercedes-Benz E-Class Cabriolet that's why it was chosen as the subject of the presentation.
According to the YouTube description of the video, the presentation was made with Subqult.ch. The video masterfully captures the green landscape of the journey along the forest, the delicious culinary treats in the trip, striking architecture within the route, plus other breathtaking sights matched with a relaxing musical background.
For the Mercedes-Benz E-Class Cabriolet in the video, the particular model used was the E 350 d. Basically, it possesses all the elements of the standard E-Class coupe with the exemption of the retractable fabric roofing. As its name implies, it is fueled by diesel.
The pricing of the E350 d Cabriolet model starts at 45,195 euros. It is powered by a very efficient V6 engine with an output of up to 258 hp. This allows the auto to sprint from zero to 100 km/h in just 6.5 seconds.
The highlight of the Mercedes-Benz E 350 d Cabriolet is its low fuel consumption and reduced carbon emission. The combined fuel consumption of the car is only 5.6-5.3 liters per 100 km. On the other hand, its combined carbon dioxide emission is 148-139 g/km.
Check out the new Mercedes-Benz TV video here featuring the E 350 d Cabriolet: