Giancarlo Perlas
December 16, 2015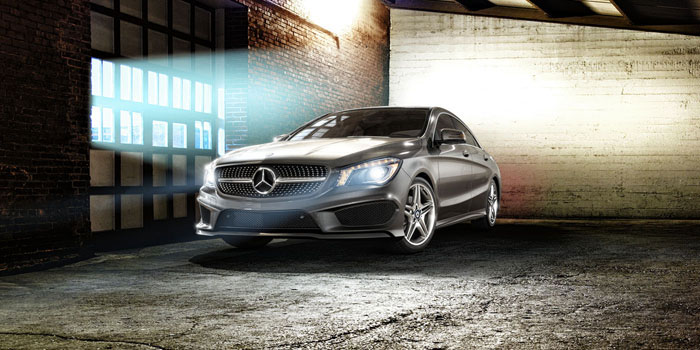 There's a certain feeling of fulfillment when you have finally bought a car bearing the iconic three-pointed star logo of Mercedes-Benz. After all, the brand represents "The Best or Nothing," quoting the famous motto of the late Gottlieb Daimler, and its products are "Engineered Like No Other Car in the World," based on the closing tag of the brand used in the United States going back years ago.
With the introduction of the Mercedes-Benz CLA Coupe, getting your own luxury car from the famous automaker is no longer that far-fetched. Starting at $32,050 in the US, you can already get the latest CLA 250 Coupe. That is a car with nothing less than the luxurious offerings of Mercedes, and equipped with a decent 2.0 inline four-cylinder engine of the brand capable of producing an output of 208 hp and 258 lb-ft of torque.
Now, if your budget is tight, you can still get one through the following options:
Obtain Through Mercedes-Benz Financing Services
This is the financial arm of Mercedes. It provides retail consumers the best way to get access to their products through several payment options. Currently, they are offering a Winter Event Bonus Cash Offer for all their vehicles up to January 4, 2016. For instance, buyers of the 2015 CLA 250 can have a lease payment for the car for as low as $329 for 36 months and $3,623 due upon signing based on the $31,500 MSRP of the auto this season. For more information about this, check out the link here.
Get a Pre-Owned Mercedes
Go for the certified pre-owned luxury cars of Mercedes to further cut your cost of acquiring one. This is a very safe way of getting a secondhand ride from the automaker and significantly slashing the cost of your purchase at the same time. It also comes with a guaranteed warranty and all the assistance offered by the brand to its customers.
Third-Party Sellers
You may find good deals from third-party sellers too. These will most probably cut your expenses more. Be warned though about these sources as their products are unlikely covered by a warranty from Mercedes. In addition, these will make you waive all the extra customer assistance services that come when officially purchasing a car from Mercedes.
Get a Loan From Outside Sources
Lastly, if you are really determined to buy a Mercedes-Benz car, you can avail loans from reputable financial institutions. For example, check for registration loans Scottdale that will give you a favorable rate for your loans without any hassle in acquiring your debt to pay off your auto purchase.