Giancarlo Perlas
December 9, 2015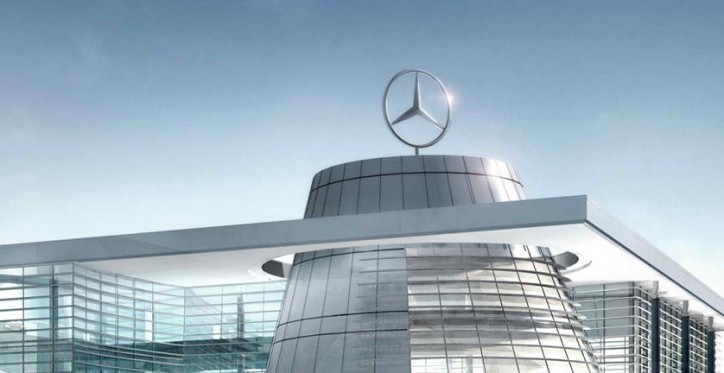 It is essential that you get all levels of formal leadership involved in elevating the customer experience through strategy and planning.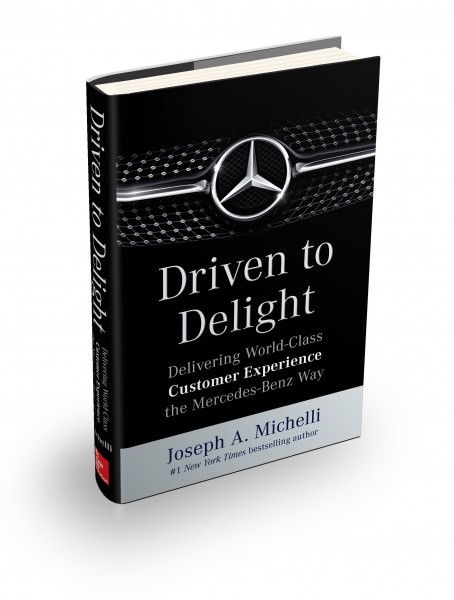 Additionally, to achieve the needed tipping point on a cultural initiative as grand as MBUSA's Driven to Delight, it takes more than leaders and managers to drive change. One member of the Customer Experience Strategy and Planning group was, and continues to be, responsible for aligning and transforming a culture of experience excellence at Mercedes-Benz USA by activating staff members to make change happen throughout the organization. This is done through the Mercedes-Benz Customer Experience Champions program.
In the early phase of the customer-focused journey, MBUSA general managers and dealers were asked to nominate team members for the champions program who were known catalysts for change and who had a strong customer focus. To be considered for selection as an MBUSA Customer Experience champion, the nominee could be anyone in the organization, as long as that individual could spark change and see a project through to completion.
Participating as a Customer Experience Champion would allow those who were selected to be part of a high-priority, enterprise-wide, action-oriented community. Furthermore, their participation was designed to enable them to network with others like themselves and to afford them the opportunity to participate in and benefit from training events about the science and art of customer experience creation.
In the first year of the program's launch, for example, participants learned about the process of journey mapping and explored how that process was related to the journeys of those they were serving. More specifically, Customer Experience Champions connected their departments to MBUSA's overall business objectives and explored how their efforts impacted the lives of those who drive Mercedes-Benz cars, their colleagues in the next office or another MBUSA department, and vendors.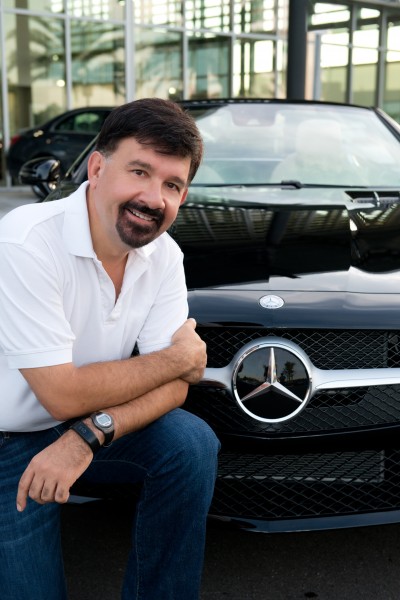 With the support of the Mercedes-Benz USA Customer Experience team, Customer Experience Champions have met on a monthly basis; made excursions to Mercedes-Benz USA's only owned and operated dealership, located in Manhattan; visited the Disney Institute; and gained exposure to customer experience industry leaders such as Chris Zane, founder and president of Zane's Cycles, and Jill Nelson, CEO of Ruby Receptionists. They have also heard speakers from Hertz, The Ritz-Carlton, and 11 Madison and conducted an offsite at Tiffany & Co. in Manhattan. All of these activities have served to enhance their knowledge of what cutting-edge organizations do to innovate customer solutions and move the entire enterprise in the direction of dealing with customer needs.
In addition to gaining and sharing knowledge about best practices in customer experience delivery, MBUSA Customer Experience Champions have been given the task of developing customer experience initiatives for their respective departments. These change leaders serve as sounding boards for one another and help to plan and execute projects that enhance the service delivered by MBUSA headquarters personnel. Champions serve for a one-year term and receive coaching from the MBUSA Customer Experience team.
Since its inception, the program has evolved to include 45- and 90-day project challenges, the creation of KPIs that measure each champion's effectiveness, and the delineation of 12 core standards for the Customer Experience Champion role. Additionally, a book of successes achieved by participants has been created, not only as a keepsake for past champions but also as a template for those who have been newly selected. This book demonstrates the behaviors required to lead transformational customer experience change.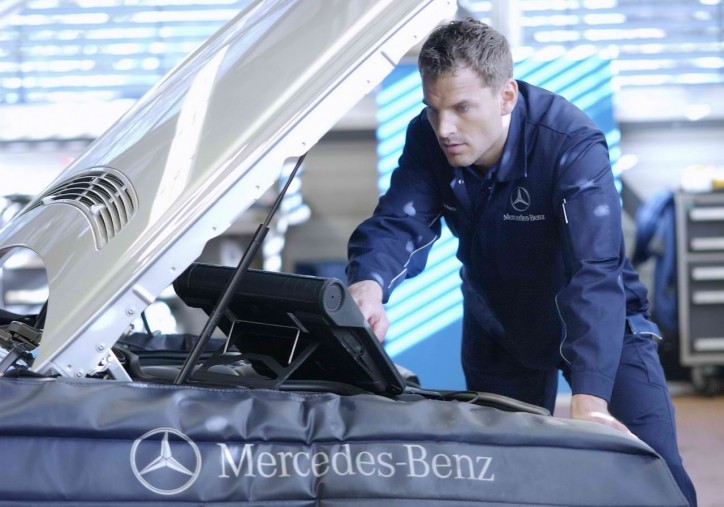 The following are a few of the varied service accomplishments generated by these champions and change leaders:
Streamlined the dealer financial statement submission process.
Created the owner picture program, which offers digital pictures of the owner with her vehicle of choice to create a lasting memory.
Introduced "Operation Hang Tag," in which dealers were sent hang tags to display on vehicles after service, alerting customers that their vehicle had been washed and vacuumed.
Simplified direct deposit for new hires.
Customer Experience Champion Jennifer Perez stated, "My awareness has changed since becoming a Champion. I evaluate how I am treated as a customer in my personal and professional life, and I am more aware of how I treat others." Champion Stephen Quinones added, "My overall perception of our company's culture is what has changed the most. The ability to collaborate across the company with others who share a positive attitude and a desire to impact our culture in some way really opened up my eyes to the strides we are making as an organization."
In the champions' success book, CEO Steve Cannon shared his view of Mercedes- Benz Customer Experience Champions by noting, "Our Champions are change agents. Building our culture. Recognizing delightful behavior. Reminding us of whom we serve. Welcoming new employees. Leading cross-functional teams. Helping us integrate the voice of the customer. Initiating change and action to better serve our customers. Listening. Leading. Communicating."