Giancarlo Perlas
December 2, 2015
Can Mustang wheels fit your Mercedes-Benz car, or your Mustang with Mercedes wheels? This may be an outrageous question, but for the sake of a discussion or simply providing information to everyone who might be thinking of going wild with their cars, let us just tackle this one that was asked by one of our readers.
Simply put, this will not work. Don't waste your time and money experimenting on this. Even if let's say you are replacing your Mercedes wheels with a set of Mustang wheels with similar sizes, or the other way around, their respective bolt patterns are not alike. Current Mustang wheels have a bolt pattern of 5-114.3 while Mercedes wheels come with 5-112.
Even if you managed to screw them in by force, there will be gaps created by the ill-fitted rims. The gaps will have the tendency to cause the wheels to vibrate as they are used on the road. From there, the fittings of the wheels will loosen, which will really spell bad news for you.
Remember, Mercedes wheels are for Mercedes. Mustang wheels are for Mustang. With that, check your local Mercedes-Benz dealership for OEM wheels you can use or here for alternative replica rims.
For Mustang wheels, either go to official Ford dealerships or choose among the OEM-style aftermarket products offered by Replica Rims.
Prices of OEM-style Mustang wheels at Replica Rims start at $482. This will get you four 4Lug Cobra R Wheels measuring 17×8 and with anthracite finish coupled by a fine machined lip. A center cap is also included in the package, but you can still use your original center cap if you wish to do so since the two are interchangeable anyway. So far, this set of wheels is the most popular product of the specialist.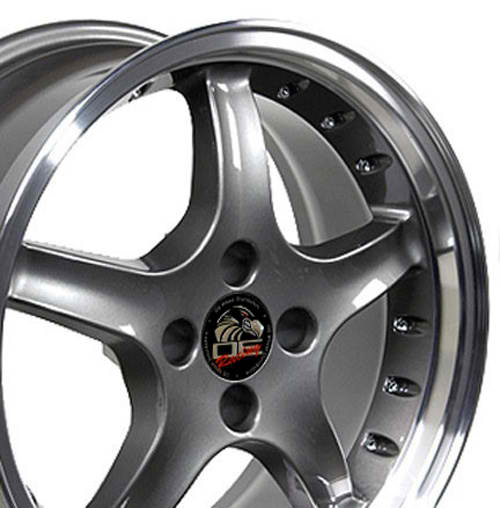 However, if you want to put more personality in your Mustang, go for the company's Saleen Style Rims. The wheels on this set measure 18×9, and everything is in black finish. All four plus a generic cap will only drive you back by $602.