Giancarlo Perlas
December 30, 2015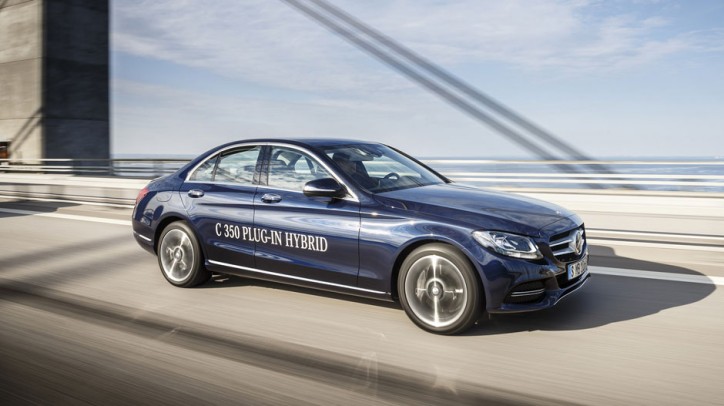 The coming new year marks another chapter in the history of the Mercedes-Benz brand. Just this year, the company easily recognizable by its three-pointed star marque gave us a preview of its upcoming cars that will hit dealerships in 2016 through unveilings in auto shows and teasers.
One of the cars that many eagerly anticipate is the Mercedes-Benz C350 Plug-In Hybrid. So in this post, let's take a look at its key features.
Power Unit
The C350 Plug-In Hybrid possesses a 2.0-liter inline-four engine. The diesel power unit produces 208 hp with a torque of 258 lb-ft. It is mated with an electric motor with outputs of 80 hp and 251 lb-ft of torque. Combining the two would yield an overall 275 hp with 443 lb-ft of torque distributed through a 7G-TRONIC PLUS 7-speed automatic transmission gearbox with additional clutch.
The acceleration of the car from 0-60 mph is at 5.9 seconds while its top speed could reach up to 130 mph. On the other hand, running on electric power could still propel the car to 80 mph. Furthermore, the range of the auto's battery with a capacity of 6.2 kWh is 20 miles.
Design
The exterior of the C350 Plug-In Hybrid is similar to the other standard models of the C-Class. Nothing has been compromised in making the car more fuel-efficient than the rest of the models in its range. The interior is also the same with the option to upgrade it further using the packages provided by Mercedes.
Notable Features
The new C-Class hybrid has five transmission modes namely the Individual, Sport, Sport+, Comfort and Economy. It also has four engine modes namely the Hybrid, E-Mode, E-Save and Charge. Other notable features of the car include the AIRMATIC air suspension, energy recuperation while braking and coasting, central display unit that could be upgraded to a touchpad, head-up display, LED headlamps, plus safety systems like ATTENTION ASSIST and COLLISION PREVENTION ASSIST PLUS.
Release
The C350 Plug-In Hybrid will be one of the models hitting the US dealerships of Mercedes early this year. It's MSRP is more or less $40,000 without the optional packages.
Is It Worth Buying?
To sum it all up, the C350 Plug-In Hybrid carries all the elements that the C-Class has to offer. However, it puts more emphasis on the factors of efficiency and performance.
For those looking for an environment-friendly car that comes with the signature luxury and comfort features of Mercedes, this is definitely worth putting in your list of things to buy this 2016.