Giancarlo Perlas
November 21, 2015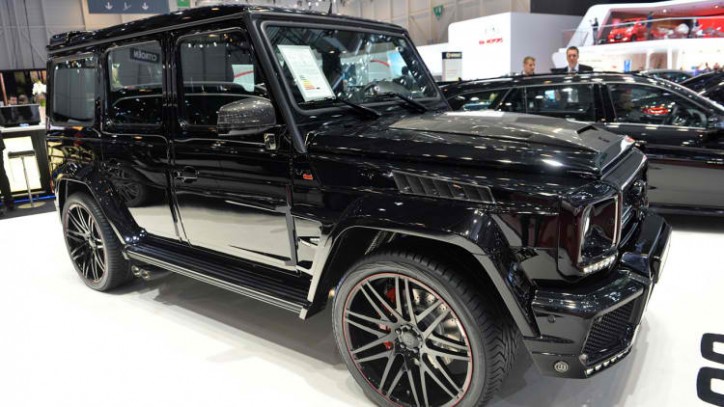 Around two years ago, Brabus got its hands on a 2013 Mercedes-Benz G65 AMG. The tuner gave it a major engine boost and rechristened it as the Brabus G800 Widestar Designo.
The Brabus G800 was unveiled at the Qatar Motor Show in 2013. What made it stand out was its souped up V12 engine.
The Mercedes G65 AMG already possesses quite a power in its 6.0-liter biturbo V12. The unit allows it to produce up to 612 hp and a thousand Newton meters of torque. That alone makes it not for the faint of heart.
Seeing more room for improvement, Brabus brought up its output by more than a hundred to make the iconic vehicle reach up to 800 hp with 1,100 Nm of torque. The upgrade gives the auto what it needs to cover zero to 100 kmh in just 4.2 seconds. The maximum speed of the performance-level G-Class is at 250 km/h, but the tuner provides customers an option to crank it up to 270 km/h.
The Mercedes G65 AMG also benefited from the usual widebody kit improvements offered by Brabus. The changes included the logo of the aftermarket specialist replacing the three-pointed star marque in the center grille along with new DRLs, 23-inch wheels wrapped in 305/35 R12 high-performance tires, exhaust system and others. A tie-up with Bilstein was forged too for the G800 that resulted to the customized SUV's new electrically, adjustable Ride Control Suspension.
Recently, Gumbal uploaded a video on YouTube showing just what the beast is capable of. Check out the video below to see this awesome creation in action.