Peter Parcon
November 25, 2015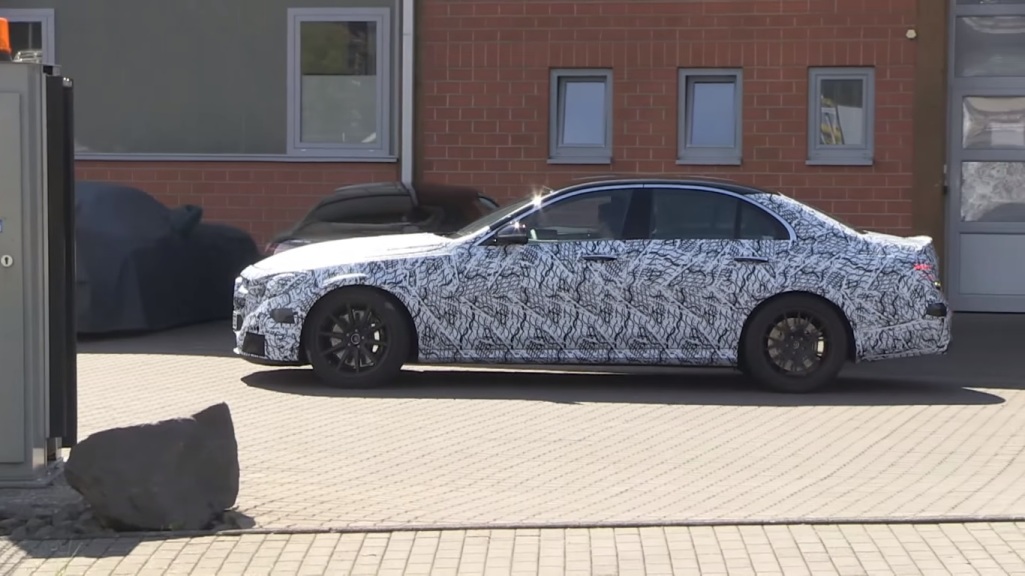 A camouflaged Mercedes-AMG E63 was spotted at the Nürburgring while it was being tested by the drivers of Mercedes-AMG, as shown on a report from worldcarfans.com.
While latest spy photos of some prototypes of the standard E-Class had minimal camouflage giving indications that it is expected to be launched soon, the same cannot be said about the range-topping model since the video shows a fully camouflaged unit. However, basing on the video it is expected to be somewhat similar to the C63.
Even as the upcoming Mercedes-AMG E63 is expected to feature the 4.0-iter twin-turbo V8 engine of the AMG GT and C63, it will likely offer more power. The most powerful iteration of the motor offers 503 HP of power, but reports have hinted at the possibility that this will be increased to around 592 HP. The reported power increase may be too much to some industry watchers, who think it may be closer to 542 HP for a standard model while the E63 S may have 572 HP.
It may not be surprising if a 4MATIC all-wheel drive system will be used on the E63 after a previous revelation of AMG head Tobias Moers indicating that the rear-wheel drive model will be discontinued. Tobias added that internal evaluations showed that the new model is faster when using an AWD system compared to the RWD system.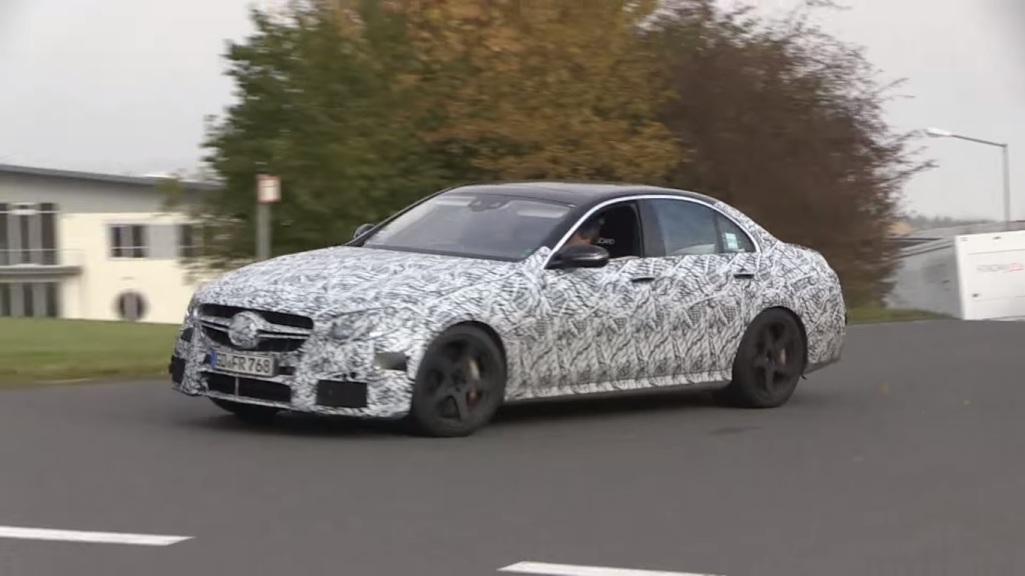 The MRA platform used on the C63 will also be used on the E63, which makes it lighter but slightly larger compared to the current model. A nine-speed automatic transmission may also be used on the E63, which is consistent with the lighter body and smaller turbo motor to enhance fuel efficiency while maintaining performance.
Since the standard model of the E-Class is set to be launched in Detroit at the start of next year, it is possible for the Mercedes-AMG E63 to be unveiled by 2017 as a sedan before a wagon will be launched. A coupe and convertible may also be launched following the admission of a company executive that it erred when it did not offer these body styles in AMG form for the W212.