Ryan Joseph Ramos
November 28, 2015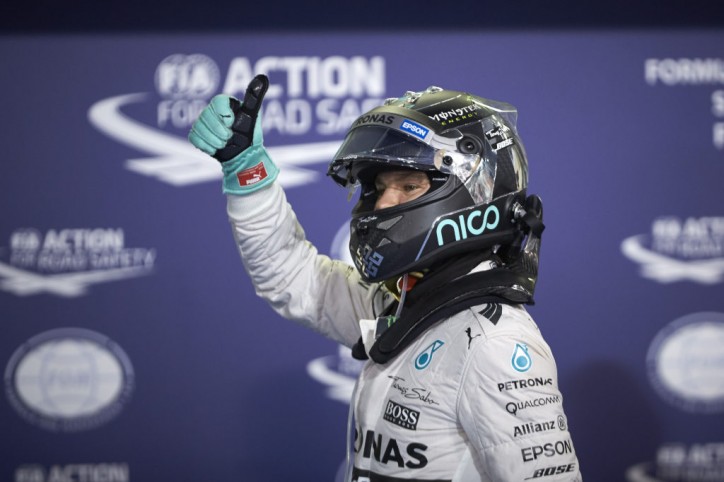 The Abu Dhabi Grand Prix is the final race of the 2015 Formula One season, and Mercedes was true to form in qualifying. Nico Rosberg grabbed pole position ahead of teammate Lewis Hamilton, giving the team a season record 15th front-row lockout.
There's really nothing left to play for for these two Mercedes drivers. The team clinched the constructors title in what seems like ages ago, and it's been a few races since Hamilton was crowned 2015 champion. What's left to see is if the team can surpass last season's points tally — something that can only be done with a 1-2 finish at the race.
The pole is Rosberg's seventh of the season, and also his sixth straight and 22nd overall of his career. Hamilton, on the other hand, has qualified into the front row in all but one of the 19 races this season.
"My last lap felt absolutely fantastic and it's great to be starting P1 again," said Rosberg, who added that it was great being faster overall than his teammate and rival for the past few races. Hamilton has still been able to convert some Rosberg poles into race wins, so rest assured the Brit will work hard to get a jump on his teammate once the five lights flash to signal the start of the race.
Rosberg and Hamilton are followed on the grid by Ferrari's Kimi Raikkonen in P3, Force India's Sergio Perez in P4, Red Bull's Daniel Ricciardo in P5, and then Williams' Valtteri Bottas in P6.
You may notice that the other Ferrari of Sebastian Vettel is missing from that list; that's because Ferrari miscalculated on the cut-off time the driver needed for Q2. The German will start the race at P16 on the grid after getting knocked out after Q1.
We look forward to a spectacular season-ender that should once again see the two Mercedes battle it out from the get-go.