Peter Parcon
November 27, 2015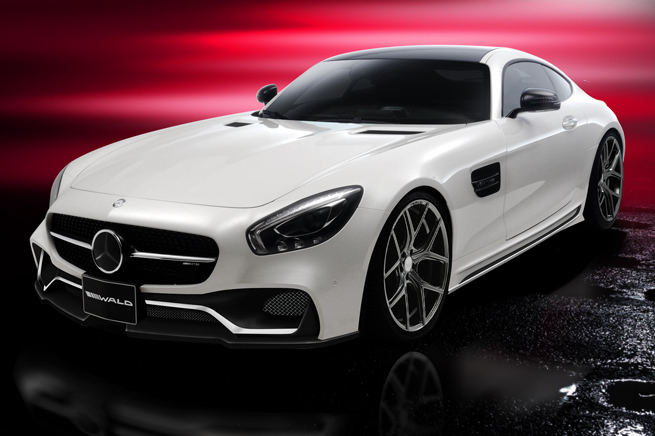 Owners of the Mercedes-AMG GT who are in the market for a styling kit may want to take into account the one offered by Wald International. The tuning specialist unveiled its upcoming Black Bison styling kit for the AMG GT recently, a shown on a report from worldcarfans.com.
While no details were made available by the company in connection to its upcoming styling kit, it did release pictures showing how the luxury super car will appear once the kit is installed. The kit shows that the AMG GT will feature a brand-new front bumper along with a front splitter. Sporty side skirts, blacked out roof, chrome trim and a set of distinctive alloy wheels with some adjustments on the suspension are also included in the kit.
The rear of the Mercedes-AMG GT was given an aggressive bumper featuring side vents along with an integrated diffuser. A tailgate-mounted spoiler was also installed on the luxury vehicle along with a dual exhaust pipe system.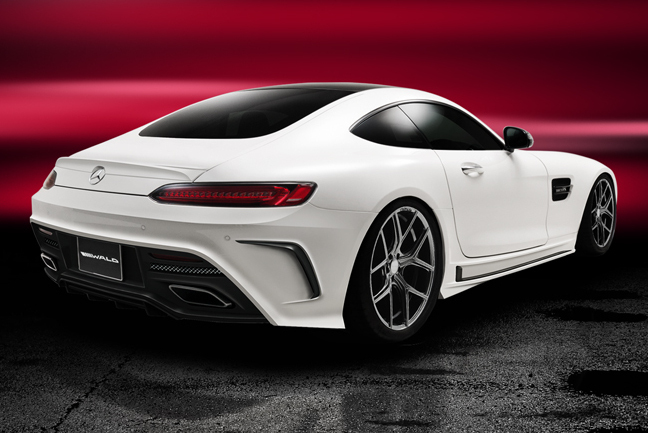 The 4.0-liter twin-turbo V8 engine of the German sports car has remained unchanged since Wald only provided the AMG GT with a styling kit. This simply shows that entry-level models will have the same 455 HP and 442 lb-ft of power and torque respectively. The standard model is also capable of accelerating from 0 to 100 km/h or 0 to 62 mph within 4 second and has an electronically-limited maximum speed of 304 km/h or 189 mph.
On the other hand, the upgraded engine of the AMG GT S is capable of producing 503 HP of power and torque of 479 lb-ft. The Mercedes-AMG GT S is capable of accelerating from 0 to 100 km/h or 62 mph within 3.8 seconds and has a maximum speed of 310 km/h or 193 mph.