Ryan Joseph Ramos
November 1, 2015
There may have been no point to the race, with the titles all decided already, but Nico Rosberg brought his A game nonetheless. The Mercedes F1 driver took home the trophy in the first Mexican Grand Prix in 23 years, winning the race from pole position while topping teammate and recently crowned Formula One champion Lewis Hamilton.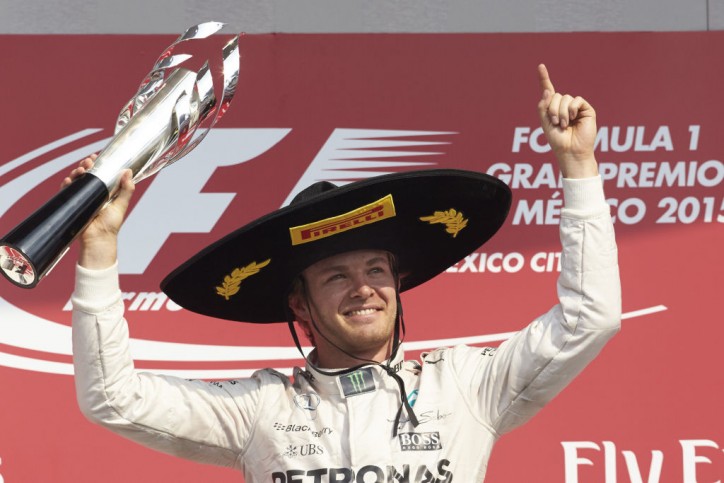 The win gives the Mercedes AMG Petronas F1 team its tenth 1-2 finish of the season. It is Rosberg's fourth victory this season and 12th in his career, and he also set the fastest lap during the race.
More importantly, Rosberg manages to get back second place from Ferrari's Sebastian Vettel–who was unable to finish the race after crashing into the barriers. As Vettel did not get any points, Rosberg is now 21 points ahead in the driver's standings.
"That was the best podium of my life!" exclaimed the German driver. "Thousands and thousands of people singing your name after winning on a great track… it's unbelievable!"
Hamilton was in agreement as to the energy at the Autódromo Hermanos Rodríguez. "I have to say, it's been the best week and the best crowd I've ever seen here in Mexico," he said, adding that the other F1 venues "need to make a big effort to keep up with" the crowd at the Mexican GP.
Hamilton finished a mere 2 seconds behind his teammate. There was a chance to get it back after Vettel's crash forced the safety car to come out, but it was Valtteri Bottas of Williams who took advantage. Bottas took P3 then and never looked back, claiming the eighth podium finish of his career.
Both Ferraris were out for this race, making it the first time since the Australian GP in 2006 where both of the Ferrari cars failed to finish the race. In addition, this race breaks a streak of 20 consecutive races in which the prancing horse finished in the points.
That was indeed a great comeback for Mexico in F1. Hopefully the sport gets to come back next year and relive all this excitement. That's a wrap for this race, and there are still two more to go before the curtain falls on the 2015 Formula One season. The next race is in two weeks in Brazil.