Peter Parcon
November 19, 2015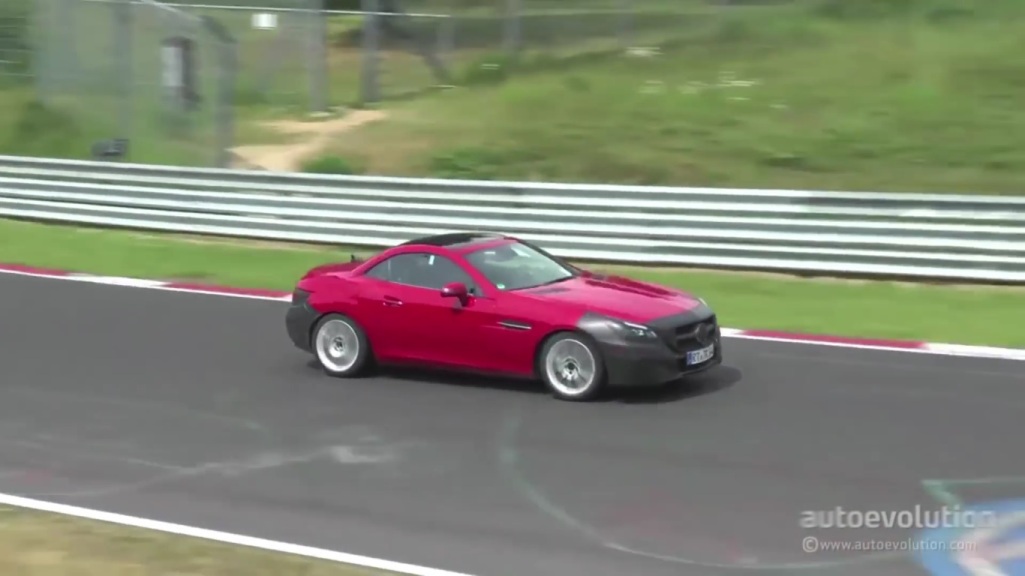 Autumn in Europe this year is considered among the warmest in recent history, which means the Nürburgring track is dry enough to test the upcoming Mercedes-Benz SLC, as shown on a report from autoevolution.com.
With the suitable conditions at the notable German circuit, the lightly-camouflaged SLC roadster can go all out and conquer every bend and turn offered to it. The SLC, which was formerly known as the SLK before it will be renamed following the update, may not be a sports car, but it is still a rather agile roadster that can give its competition a run for their money.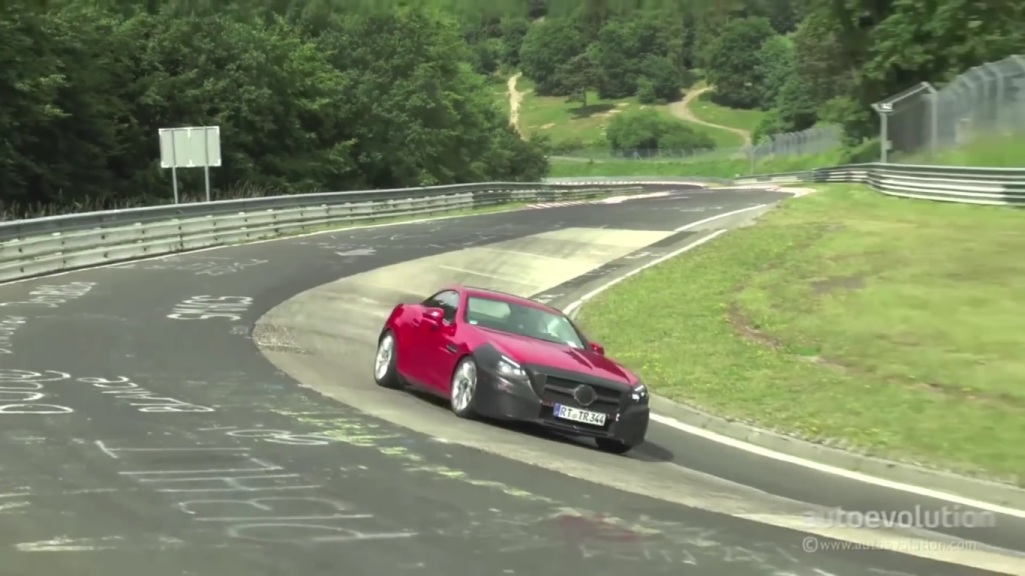 The upcoming Mercedes-Benz SLC does not appear to have any issues as it easily moves from corner to corner, which is in contrast to the E-Class. The E-Class, which is heavily camouflaged, appears to be tentative when it came to the turns.
While the SLC features black camouflage in certain areas, it does not appear that the luxury vehicle manufacturer is pulling off any surprises before the luxury roadster is officially launched into the market.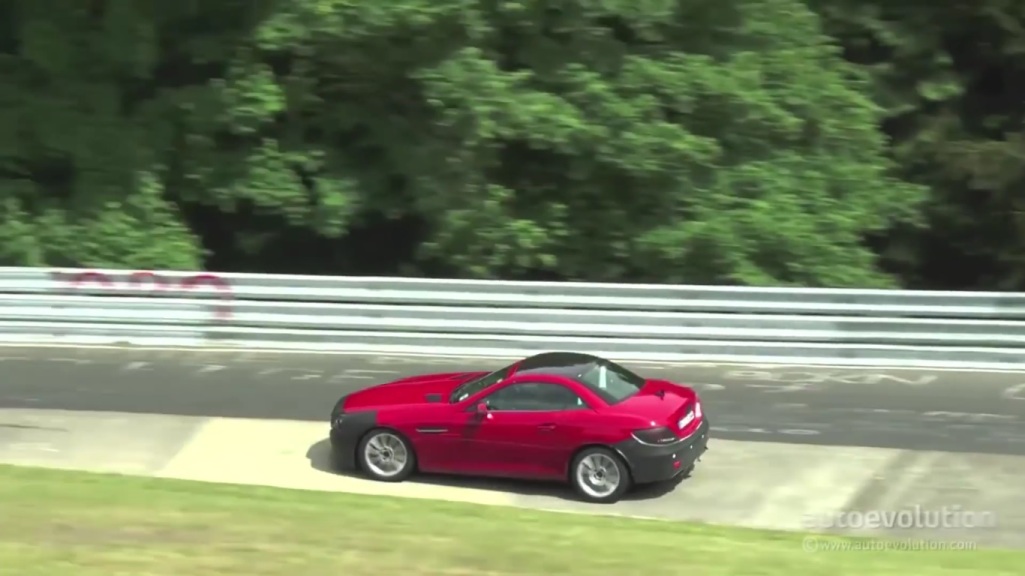 The driver of the SLC does not seem to be pushing the vehicle to it limits, but the stability of the luxury roadster is quite evident giving indications of its excellent handling features. Since the chassis does not have any issues, Mercedes-Benz may have had to concentrate on the steering and suspension of the SLC.
Industry watchers are expecting Mercedes-Benz to officially unveil the SLC near the start of next year. Seeing that the SLC450 AMG variant was already spotted, it is expected to be a part of the lineup once the roadster is launched. Since the official launch is still months away, enthusiasts will have to be satisfied with this Mercedes-Benz SLC as it races across the "Ring" for the moment.