Ryan Joseph Ramos
November 14, 2015
Nico Rosberg once again took pole position ahead of Mercedes teammate Lewis Hamilton, this time at the 2015 Brazilian Grand Prix—the penultimate race of the season.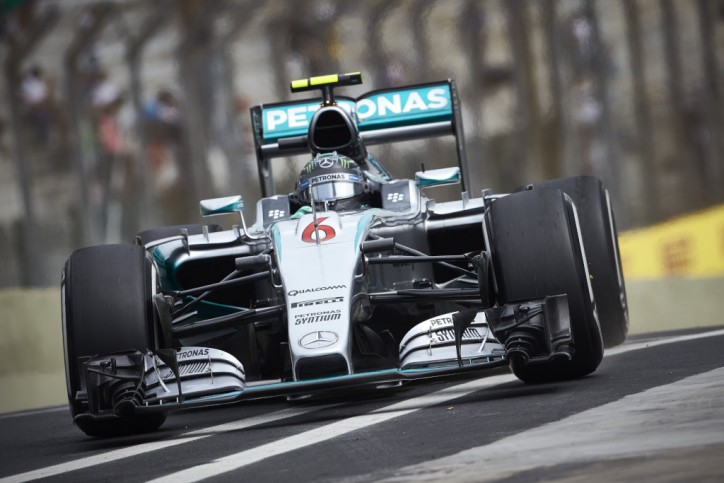 The latest is Rosberg's fifth straight, and also his sixth overall this season. The German driver also took the pole at last year's Brazilian GP. He edged out Hamilton in Q3 by a mere 0.078 of a second.
"I didn't have a good start in to Qualifying," admitted Rosberg. "Q1 and Q2 didn't go to plan. But then I found a better rhythm in the final session, so I was happy to bring it all together in Q3."
Of course, the recent terror attacks that struck several sites in Paris weighed heavily on the drivers' minds. Rosberg says that the recent events puts everything in perspective. "What we do here is really not important compared to that and I'm thinking of them today." Hamilton also said that he has been praying for Paris and that his thoughts are with the nation.
Lotus' Romain Grosjean, the only French driver in F1 this season, led the sport's tributes to the Paris attack victims alongside Eric Boullier, the McLaren racing director. This weekend, Grosjean will be wearing a tricolor armband in honor of his countrymen.
The front-row lockout is the 14th for the Silver Arrows this season—no small feat considering only four other races went by without a Mercedes front row at the start.
After the two Mercedes are the following drivers: Sebastian Vettel's Ferrari, Valtteri Bottas and his Williams, then the other Ferrari of Kimi Raikkonen. The Force India of Nico Hulkenberg qualified in P6, followed by Daniil Kvyat's Red Bull, hometown hero Felipe Massa's Williams, Daniel Ricciardo in the other Red Bull, and Max Verstappen of Toro Rosso in P10.