Peter Parcon
October 16, 2015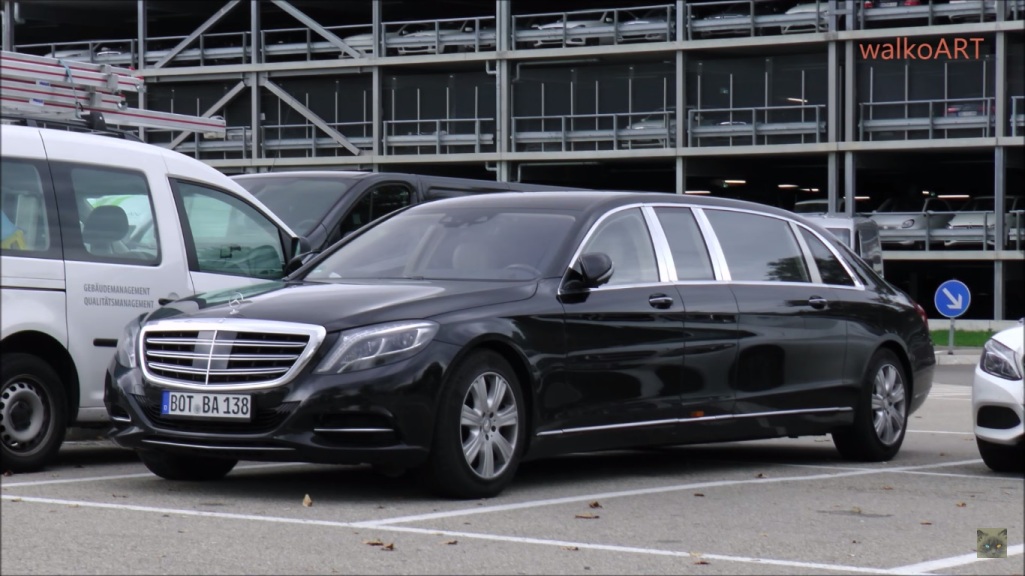 A Mercedes-Maybach S600 Pullman test vehicle was spotted parked in Germany recently, as shown on a report from worldcarfans.com. The limousine was designed and built with help from Brabus.
Since it is a test vehicle, the finished product is expected to have slight differences from the one shown on the video. However, it can be noted that the design for the front as well as the rear end is consistent with the design of the S-Class. The S600 Pullman has a total length of 6.5 meters, which is around 1 meter longer compared to the Mercedes-Maybach S-Class. Due to its length, the video shows that it takes up more than one regular-sized parking slot.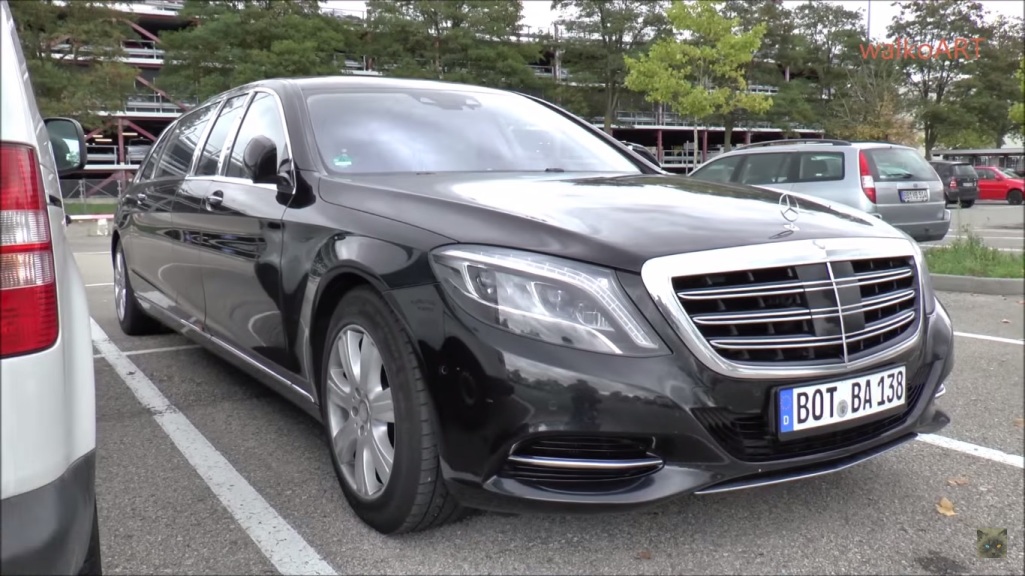 The Mercedes-Maybach S-Class Pullman obviously stands out in the crowd due to its size and it does justice to the iconic moniker that has been the preferred limousine among heads of states, royal families and other high-end clients. It is worthy to take note that the technology used on the side windows appear to be similar to the one used on the Magic Sky Control roofs of Mercedes-Benz.
This S600 Pullman test vehicle features a twin-turbo 6.0-liter V12 engine with a power output of 530 HP and torque of 612 lb-ft. Since Brabus partnered with Mercedes-Benz in designing and manufacturing this test vehicle it may be possible for the tuning company to offer an upgrade kit for the Mercedes-Maybach S600 Pullman once it enters the market. It can be recalled that Brabus unveiled an upgrade kit for the regular S600 in the past that increased its power output to 912 HP.