Giancarlo Perlas
October 30, 2015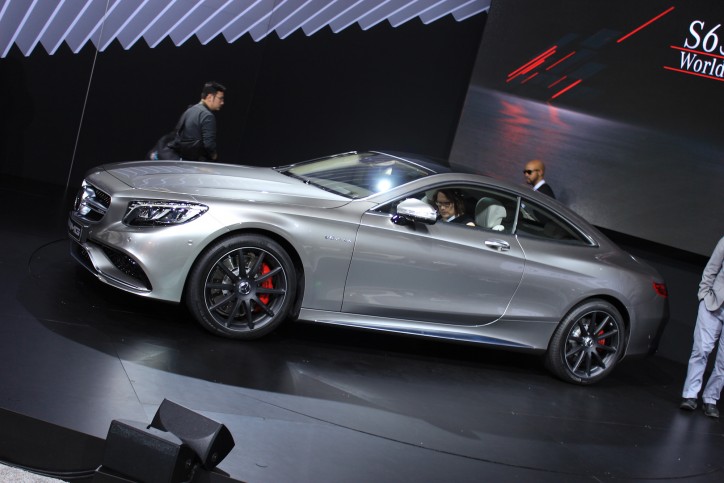 A series of Mercedes-Benz recalls were once again announced. It was due to several models of the brand having a defective engine control unit (ECU) software, and having problems with the intakes. According to the press release of Mercedes-Benz USA, which was published through Autoblog, 3,813 units were covered in the latest recall.
The recall was decided after the National Highway Traffic Safety Administration found out that some cars of certain manufacturing dates have the tendency to bring about a software error within the ECU. This results to the vehicle stalling when coasting to a stop, such as at a traffic light.
In addition, other models were found to have faulty intakes or exhaust camshafts. The welds of the affected vehicles have the likelihood to fail.
Affected Models
The models included in the recall due to a software error in the ECU were the 2014 S63 AMG sedans, and the 2015 to 2016 S63 AMG 4Matic sedans and coupes made from May 14, 2013 to September 18, 2015. Mercedes said 2,956 units were affected.
The vehicles found with problematic intakes were the models of 2015 CLA250, 2015 CLA250 4Matic, GLA250, GLA250 4Matic, as well as the 2016 SLK300 roadster, which were manufactured from July 17, 2015 to August 31, 2015. Mercedes revealed 857 units of the said models were affected.
Risks
The press release noted that the stall due to the ECU issue may be interpreted by the driver to be a planned shut-down of the ECO-Start operation of the car. But releasing the brake pedal will not cause the engine to restart automatically. As a result, it will immobilize the auto and increase its risk of a collision.
On the other hand, the flawed intakes mentioned in the other group of recall could result to engine damage. Again, this may lead to a crash.
Implementation
The recall for the affected S-Class AMG models will be implemented on December 8, 2015. Then the recall for the other announced models will commence on November 30, 2015.
The source stated that Mercedes-Benz USA will notify the owners of the units included in the recall. The services and parts replacements will be done for free.
Concerned owners can contact Mercedes too using the hotline 1-800-367-6372.