Giancarlo Perlas
October 19, 2015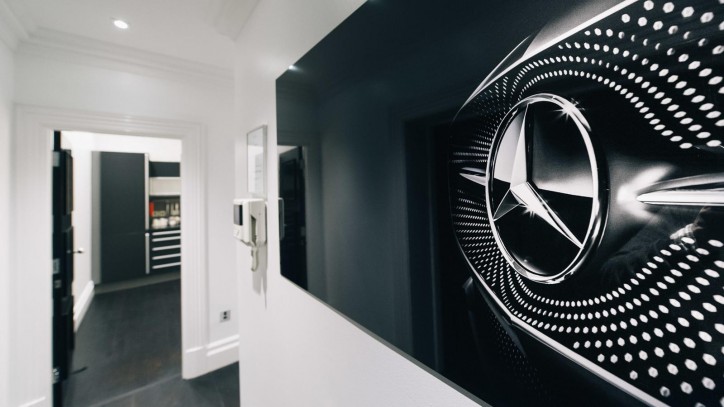 From providing breathtaking interior designs for cars and even an aircraft, Mercedes-Benz brings the luxurious feel of the S-Class right to high-end apartments. Through a collaboration with Frasers Hospitality Group, the renowned brand just revealed its project called Mercedes-Benz Living @ Fraser. It aims to provide jetsetters a very fabulous way of spending their time away from home.
As mentioned in our earlier report, the project combines the signature styling of Mercedes with the interior of rental apartments. It even integrates several innovative technologies found in its flagship car, the S-Class, to the flats.
The Mercedes-inspired apartments will be available to customers at the Kensington neighborhood in London starting autumn. Initially six units will be open for visitors. The space of each place are somewhere around 538 to 1076 square feet, according to Luxury Daily.
The German marque expects to increase the number of its units to nine by 2016. It plans to offer the same treatment to some flats in Singapore next year too.
Mercedes is also working hand-in-hand with Swarovski and Burmester to realize its goals. Among the contributions of the two are the Swarovski crystal chandelier and the Burmester entertainment system.
Daimler head of design Gorden Wagener described the project as being sensual and having high-tech functionality. He said that it aims to give customers utmost relaxation and promote their well-being.
Mercedes-Benz Living @ Fraser Photos
In addition to the previous photos we published in a related article, here are more images of the project, which were provided by BBC: