Giancarlo Perlas
October 2, 2015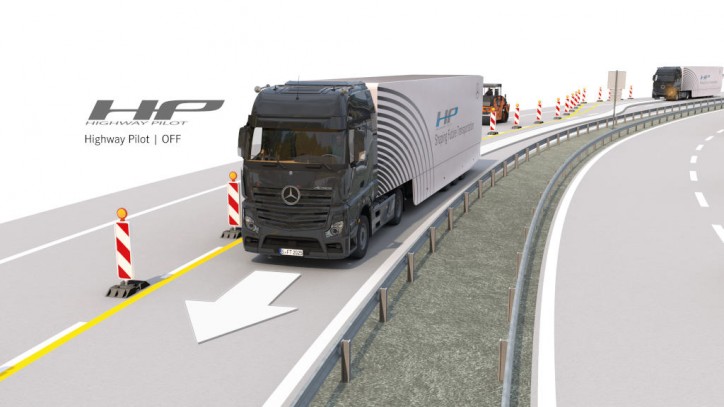 The Mercedes-Benz Actros with partially automated driving features has finally been unleashed on the road. According to Daimler, the truck, equipped with the advanced Highway Pilot system, makes its first journey in public road.
With the Prime Minister of Baden-Württemberg Winfried Kretschmann as a special guest, and guided by Daimler Board Member Dr. Wolfgang Bernhard, the Mercedes-Benz Actros is driven from A8 between Denkendorf and Stuttgart airport towards Karlsruhe. Then, upon arriving at the busy path with actual traffic, the vehicle's Highway Pilot takes over with the driver's confirmation through a touch of a button.
The onboard sensors allow the truck to scan its surrounding areas and map any obstacles along the way while keeping itself within its intended lane and braking if necessary in order to keep a safe distance between other vehicles. These take place while its occupants sit comfortably in its cabin, and relaxing themselves with a nice chat.
Bernhard only takes over the truck at the airport/trade fair exit to get back to its origin. The truck also alerts the driver when there are road works wherein the human pilot needs to intervene by taking over the steering wheel.
Daimler claims the Mercedes-Benz Actros equipped with the Highway Pilot system provides a safer means of driving. The company pointed out that the system is more alert, focused and relaxed, unlike its human counterpart who is more prone to errors due to fatigue after a long drive or distraction.
In addition, the partly automated element lets the driver attend to other matters or multitask. For example, he can make his report along the very long travel or comfortably chat with his loved ones at home as the truck guides itself.