Peter Parcon
October 16, 2015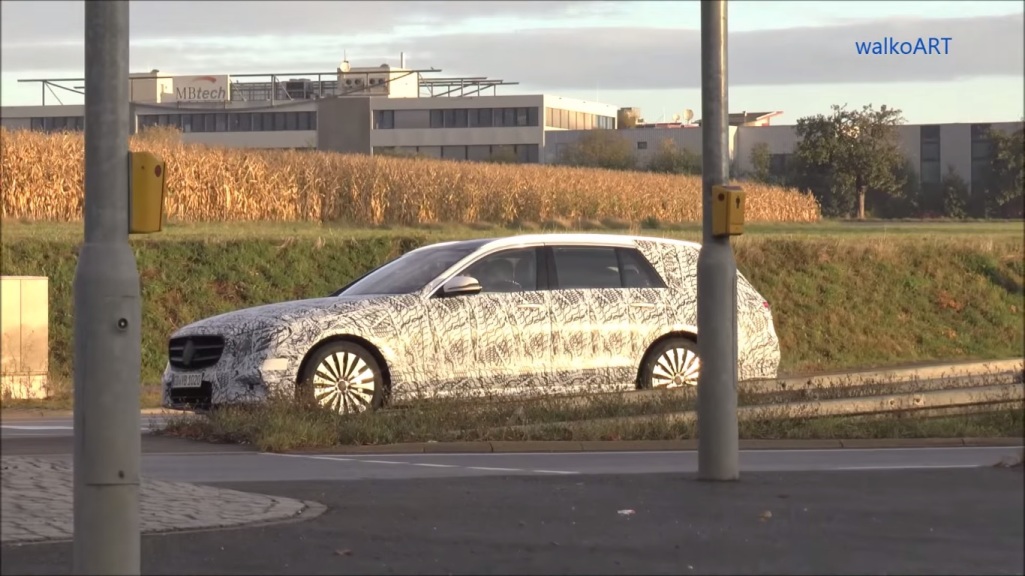 It seems the Mercedes-Benz E-Class Estate and Sedan were caught on camera again as they were tested in Germany, as shown on two videos posted on worldcarfans.com.
The red Mercedes-Benz sedan has a lesser amount of camouflage compared to the white Mercedes-Benz wagon. Camouflage covered most of the body of the wagon with only the side mirror caps and roof remaining uncovered. The E-Class is expected to receive the latest design language of Mercedes-Benz through the W213 generation.
Due to this, the new model will have a similar appearance as the C-Class and the S-Class. While buyers will ultimately decide whether this is good or not, a good number of industry watchers have already expressed their reservations on the similar appearances of the latest models of Mercedes-Benz vehicles.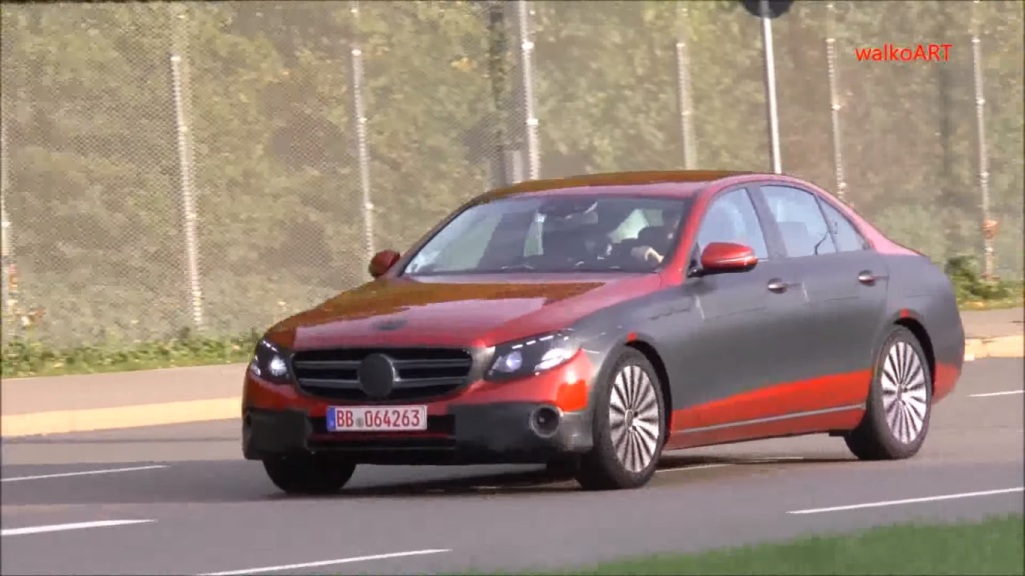 Even as the upcoming Mercedes-Benz E-Class Estate and Sedan models will be, to some extent, bigger than the current models, the weight of the luxury vehicle wills not increase since they will use the MRA platform. The new platform, which is currently being used on the C-Class, will actually cause the new models to lose some weight. The two videos only show the wagon and the sedan, but it is expected for a cabrio and coupe versions to be included in the E-Class range. A Maybach version, with its longer wheelbase, is also expected to be offered.
While the interior cabins of the Mercedes-Benz E-Class Estate and Sedan were not shown on the videos, earlier spy photos did indicate that the next generation E-Class will have a similar interior as the S-Class. The longer wheelbase of the Maybach version obviously means it will have bigger rear legroom and it will also be available in the international market. This is in contrast to the limited market availability of the current non-Maybach variant of the E-Class with a long wheelbase.
The North American International Auto Show in Detroit is expected to be the venue for the launch of the Mercedes-Benz E-Class Sedan in January, which will be followed by the launch of the E-Class Estate. AMG versions with a twin-turbo 4.0-liter V8 engine are also expected to be introduced to all but the Maybach model.