Giancarlo Perlas
October 8, 2015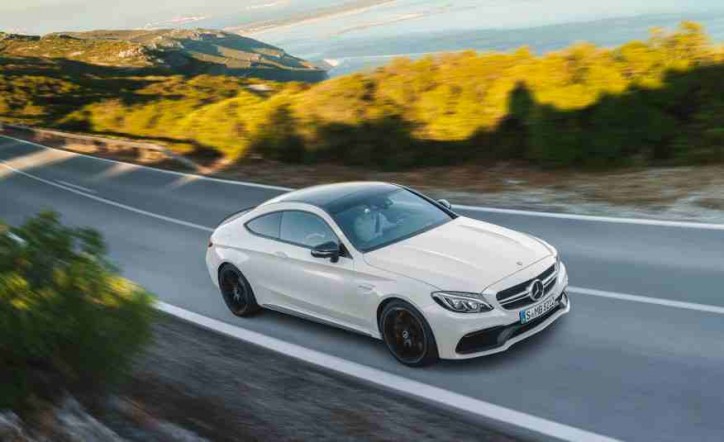 The pricing of the Mercedes-Benz C-Class Coupe is out. According to Carbuyer, the two-door's starting price is £30,955 in the UK. That's £3,000 more than the cheapest C-Class sedan.
With those figures, one can already get the C200 Sport model. The deliveries for orders will commence in the last month of this year.
For the other petrol-powered units of the car, the C200 automatic is £32,455 while the C300 automatic is £35,460.
Going to the diesel models, the lowest priced is the C200 d with a tag of £33,465. Then the C220 d automatic costs £34,965 and the C250 d automatic is £36,120.
As for the AMG Line models, the C200 is £32,580 while getting the C200 automatic scores £34,080 and the C300 automatic is at £36,990. For the diesel line with the same level of trim, the C220 d is £34,960 while the C220 d automatic is £36,460 and the C250 d auto is £37,615.
The AMG Line features sportier bumpers, rocker panels, and the signature performance wheels of the three-pointed star brand's performance division.
Of course, the C-Class Coupe lineup wouldn't be complete without its full AMG models offering a more powerful engine. For the most affordable in the bunch, the AMG C63, its price is just about double the C200 at £61,160. Choosing the more powerful AMG C63 S costs £68,070.
The AMG C63 and the C63 S are equipped with the same engine 4.0-liter biturbo V8 engine powering the Mercedes-AMG GT and the GT S. The output of the former is 476 bhp and the latter has 510 bhp under its hood.
Limited Mercedes-AMG C63 S Edition 1 models are also available to customers for £76,900 each. The variant features a finish inspired by the brand's DTM racecar.