Peter Parcon
October 18, 2015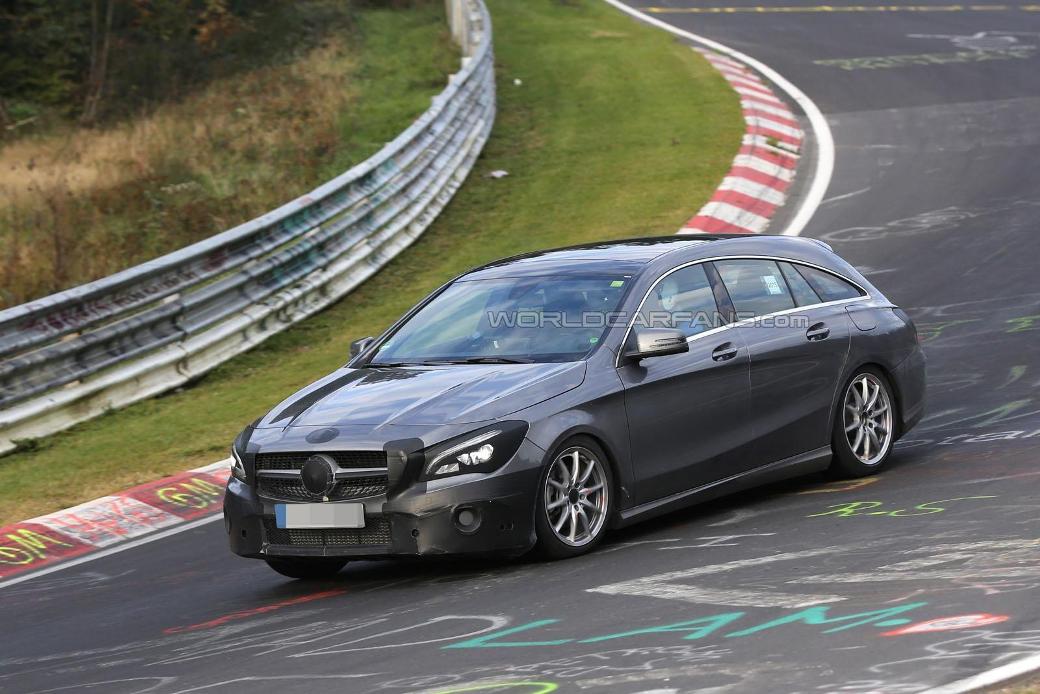 While the Mercedes-Benz CLA Shooting Brake appeared to be a gamble for the German luxury vehicle manufacturer when it was initially introduced, it eventually paid off. Due to this, Mercedes-Benz continued developing the Shooting Brake even as the German marquee announced that it will drop the CLS Shooting Brake from its lineup. Fresh images of the facelifted CLA Shooting Brake emerged recently while going through tests on the Nürburgring, as shown on a report from worldcarfans.com.
Since the CLA Shooting Brake that was spotted going on the Ring wore a small amount of camouflage, it was immediately recognized by industry watchers. The facelift does not offer any major upgrades other than the ones already shown on the upgraded A-Class. It features a new bumper, new headlights and new taillights. Exhaust tips are also being installed into its rear bumper.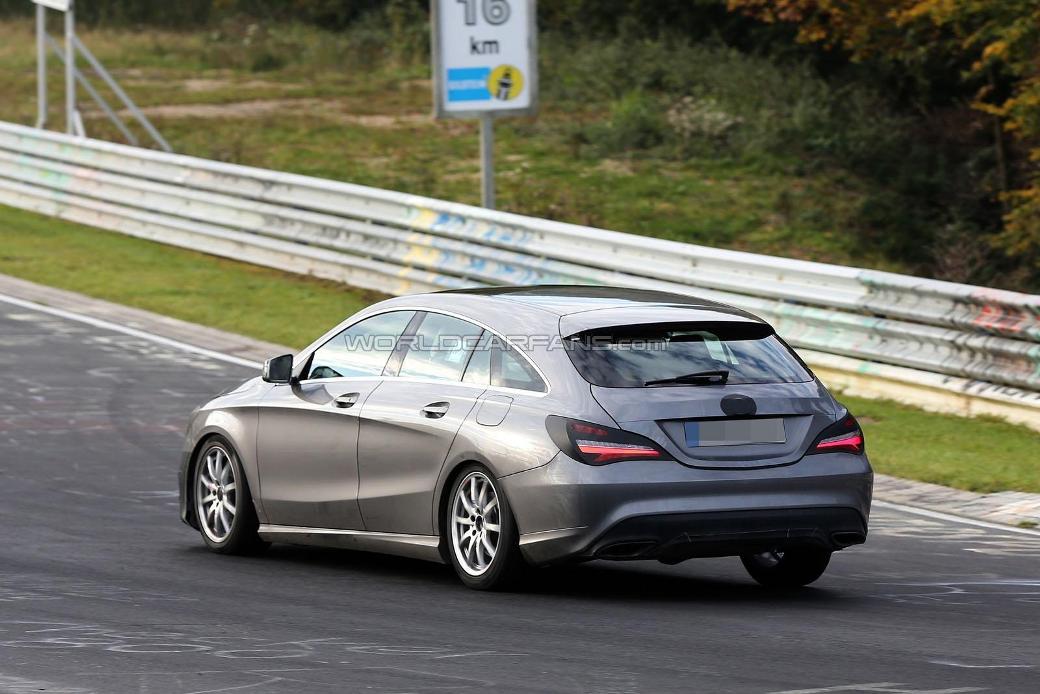 The interior may also feature some upgrades, such as a new steering wheel and instrument cluster as well as a better infotainment system featuring a bigger display screen. The facelifted CLA Shooting Brake may also have new front seats.
The CLA Shooting Brake may share the same engine options of the facelifted A-Class and B-Class. Due to this, the facelifted Mercedes-Benz CLA Shooting Brake will come in a number of engine options, including the CLA 45 AMG Shooting Brake, which comes with a four-cylinder 2.0-liter turbocharged engine offering 376 HP of power and 350 lb-ft of torque.