Peter Parcon
September 7, 2015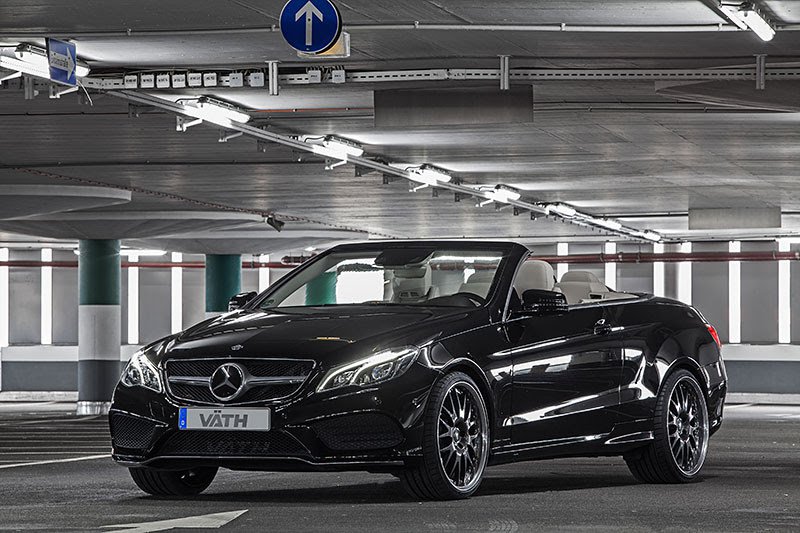 Since the Mercedes-Benz E500 Cabriolet is set to be retired by the luxury vehicle manufacturer from Germany, VATH has given it a sendoff it deserves through a notable tuning package, as shown on a report from gtspirit.com.
The team of the German tuning company provided a new air cooling system, electronic modifications, and rear silencer to the 4.7-liter bi-turbo V8 engine of the E500 Cabriolet that increased its power output from 402 HP to 550 HP. Its torque was also increased from 600 Nm to 830 Nm. The power boost for the E500 Cabriolet is priced at around €10,600 or around $11,800. Increasing the power also removes the speed limiter, which increases its top speed to 186 mph or 300 km/h. An additional €4,600 or $5,200 can give the E500 Cabriolet a new stainless steel exhaust system that incorporates a pair of large-sized oval tailpipes.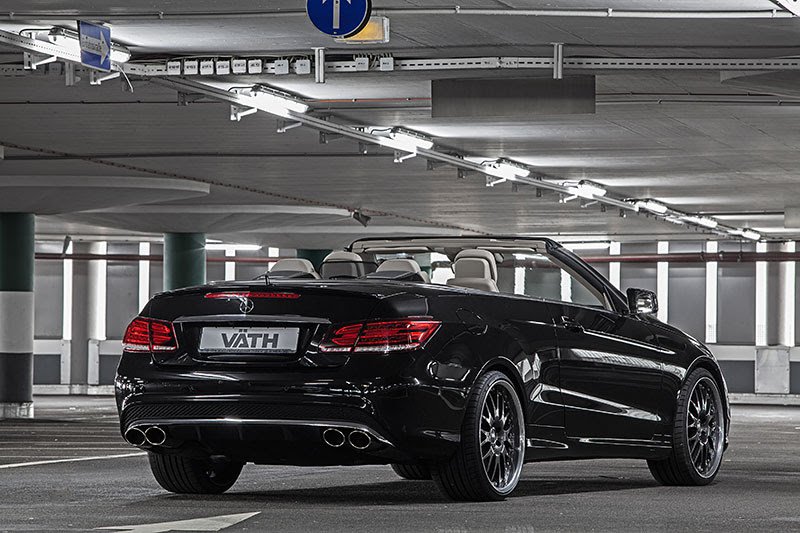 The Mercedes-Benz E500 Cabriolet can also be given a set of lowering springs at €618 or $688, which lowers its ride height by 30 millimeters. Aside from enhancing the appearance of the luxury vehicle, it also improves its handling. A new brake system was also installed into the luxury vehicle consisting of a set of six-piston front calipers together with 390-millimeter discs, which are priced at €5,355 or $5,960. The upgraded brakes also feature steel-braided brake lines.
A brand-new set of 20-inch wheels are also available for the E500 Cabriolet fitted with 235/30R20 tires in front and 275/25R20 tires at the back. Completing the notable appearance of the VATH-tuned Mercedes-Benz E500 Cabriolet is a new front splitter, carbon fiber bootlid lip spoiler and rear diffuser.