Giancarlo Perlas
September 9, 2015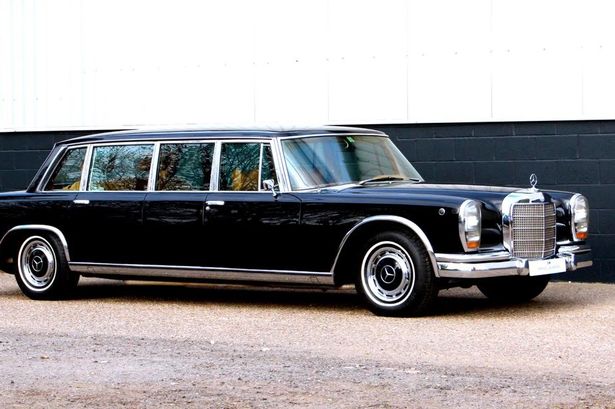 The 1976 Mercedes 600 Pullman-Grosser is a car that vibrates an aura of greatness, not just wealth. It's is the reason why very famous, highly-paid celebrities like Jay Leno, George Harrison, Elvis Presley, John Lennon, and Jack Nicholson have one of these in their garages.
However, the most notable owners of this particular model are heads of states with the likes of Saddam Hussein and Kim Jong-Il. These people are already dead, yet they remain in the list of the most popular villains in history.
The 1976 Mercedes 600 Pullman-Grosser pictured here once belonged to another leader of a country during the course of history who also had an a very high  regard to himself. He was Jean-Bedel Bokassa who once declared himself the emperor of Central Africa. The car was used during the lavish ceremony of his self-proclamation that literally emptied the coffers of his country.
Despite Bokassa having a tainted name in history, the opposite can be said with the classic car he used. The Pullman was a "cost-no-object" unit, and only 304 examples of it were built.
The 1976 Mercedes 600 Pullman-Grosser offers a four-door design with a stretched body that gives its rear occupants plenty of leg room. The interior also houses two rows of twin seats facing each other.
According to PistonHeads, this car used by Bokassa underwent several restoration works. Six to seven figures was reportedly spent for this purpose. Then it only has 26,000 in its speedometer.
For the engine, its V8 unit can deliver up to 250 hp and 370 lb-ft of torque. The power is distributed through a four-speed automatic gearbox to its rear wheels.
The car is presently for sale from Samuel Laurence Ltd, in London, UK. The price tag is overwhelming though at £295,000.