Giancarlo Perlas
September 15, 2015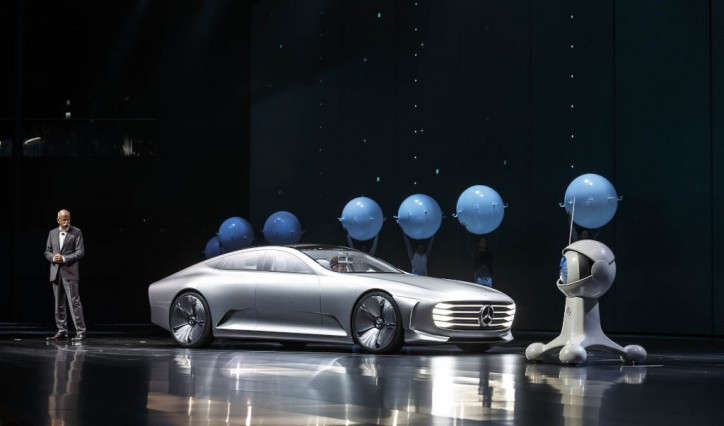 Contrary to what this author earlier thought it would be, it turns out that the Mercedes-Benz Concept IAA is not just a mere answer to an already existing car of its brand's rivals, or a plain successor of the CLS. Instead, the car ushers in a whole new level of design, performance and innovation that its competitors are yet to produce.
The IAA in the car's name is more than a play on the official acronym of the event (Internationale Automobil-Ausstellung) where it was first showcased. It means "Concept Intelligent Aerodynamic Automobile."
The Concept IAA may not have the self driving features of the F015 Luxury in Motion, but it highlights another set of elements that truly makes it stand out on its own. Basically, the car is a shapeshifter.
No, it does not transform into an Autobot or a Decepticon. Instead, it morphs its shape to improve its aerodynamics if needed while it is being driven. Mercedes refers to it as "two cars in one."
While several automakers in the past already conceptualized such feature, Mercedes advanced it further. From a stylish four-door coupe, the Concept IAA is capable of switching to an aerodynamically efficient car  automatically if it reaches a speed of at least 80 km/h, or with a push of a button.
In its Aerodynamic mode, it extends its bumper and rear. Then it sprouts its spoilers, side skirts, wings, lowers its suspension, and adjusts its rim cupping. These allow a better airflow in the auto at high speeds. It can achieve a Cd value of 0.19 in this mode based on its maker.
Going inside, it carries the same elegant interior found in the S-Class and is coupe counterpart. Furthermore, it is powered by a plug-in hybrid power unit with an output of 279 hp, giving the car a top speed of 250 km/h.
Photos of the Concept IAA at the Frankfurt Motor Show
Check out the photos of the amazing new concept car of Mercedes-Benz in the gallery below: