Peter Parcon
September 3, 2015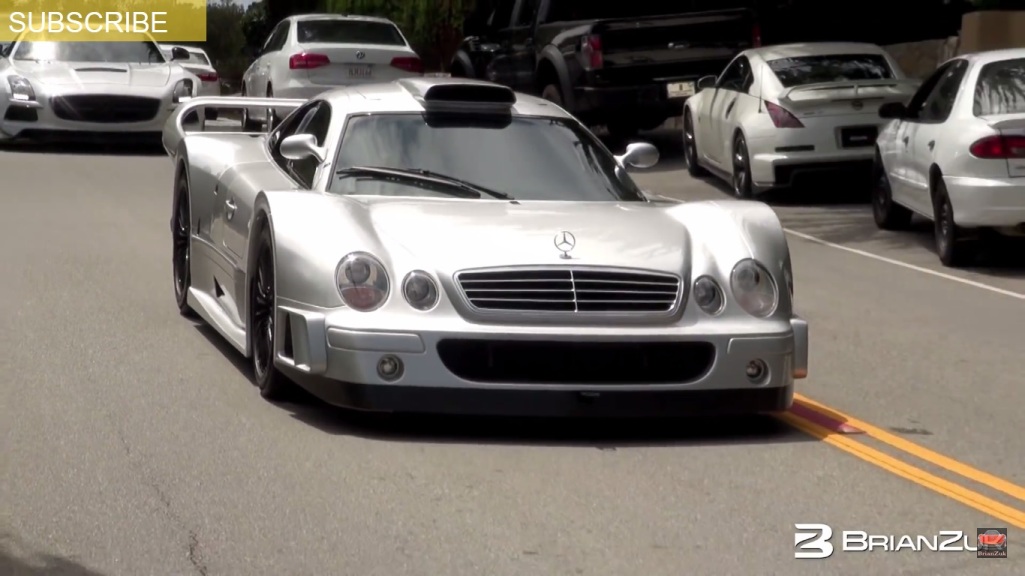 AMG and Mercedes-Benz designed the Mercedes-Benz CLK GTR to compete at the FIA GT Championship series in 1997 by. It is a rather rare piece of engineering marvel since only twenty coupe versions and six roadsters were produced. A silver-colored CLK GTR was spotted recently at the Monterey Car Week 2015, as shown on a report from gtspirit.com. Renowned vehicle collector Benjamin Chen is the proud owner of this particular supercar that managed to turn a good number of heads at Monterey.
The CLK GTR was specifically-built for endurance racing, and participated in the 1997 FIA GT Championship series. However, the CLK GTR was replaced with the CLK LM after it was upgraded in 1998 to compete at the 24 Hours of Le Mans. One of the 6 roadsters produced by the company was a RHD version, specifically built for the Sultan of Brunei, Hassanal Bolkiah. The sultan also owns a RHD variant of the coupe.
The Mercedes-Benz CLK GTR features a 6.9-liter V12 engine with a power output of 604 HP and torque of 755 Nm. It is capable of accelerating from 0 to 100 km/h within 3.8 seconds and has a top speed of 320 km/h. A Super Sport variant of the Mercedes-Benz CLK GTR features a 7.3-liter V12 engine offering 720 HP of power. The engine is the same one used on the Pagani Zonda.