Peter Parcon
September 9, 2015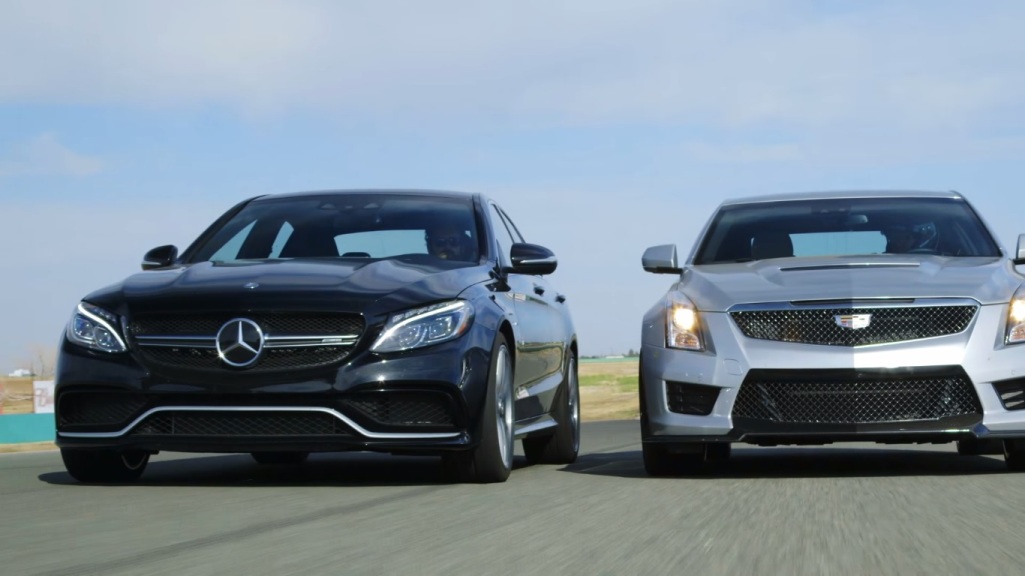 The BMW M3 is currently the king of the sports sedan segment, and a number of contenders have emerged to try to take away the crown. Two of these contenders are the Mercedes-AMG C63 S and the Cadillac ATS-V. These two luxury sports sedans were put in a head-to-head battle to see if they are good enough to take away the crown from the M3, as shown on a report from carscoops.com.
Jonny Lieberman of Motor Trend gave his take on both sports sedans highlighting their respective features. These two luxury sports sedans can be considered as the best contenders in the segment.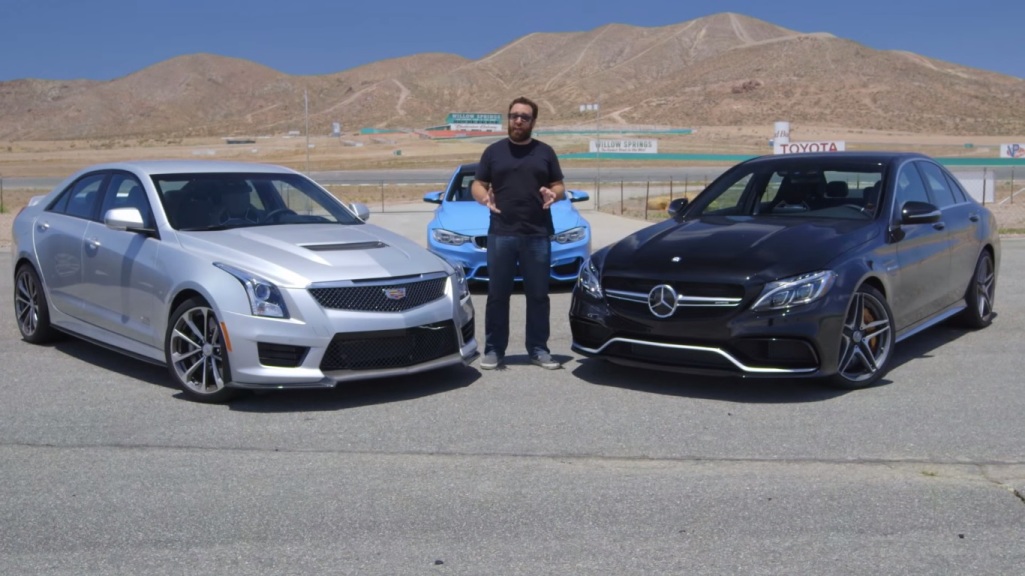 The ATS-V features a 3.6-liter twin-turbo V6 engine with a power output of 464 HP and torque of 444 lb-ft. On the other hand, the C63 S comes with a 4.0-liter twin-turbo V8 engine offering 503 HP of power and 516 lb-ft of torque. However, the evaluation is limited to the power output of the two sports sedans as there are other factors to take into account.
After Lieberman, Randy Pobst provided his insights on the both the ATS-V and the C63 S while speeding along the raceway. In the end, only one luxury sports sedan can be considered worthy enough to be a successor to the BMW M3. To see whether the Mercedes-AMG C63 S or the Cadillac ATS-V takes the crown, check out the video below.