Peter Parcon
September 11, 2015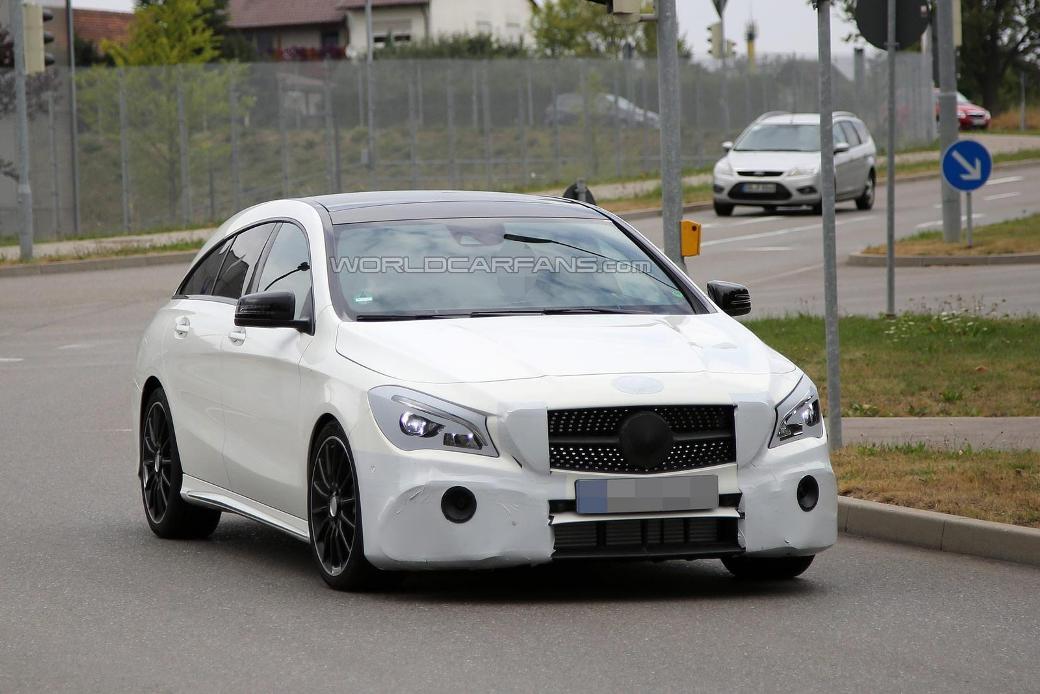 A slightly-updated Mercedes-Benz CLA Shooting Brake was spotted recently as it being tested prior to its official launch next year, as indicated on a report from worldcarfans.com.
The light camouflaged on the luxury vehicle shows that it only received minor modifications from Mercedes-Benz. These modifications are considered minor since the current model of the CLA Shooting Brake already has most of the tweaks given to the A-Class recently.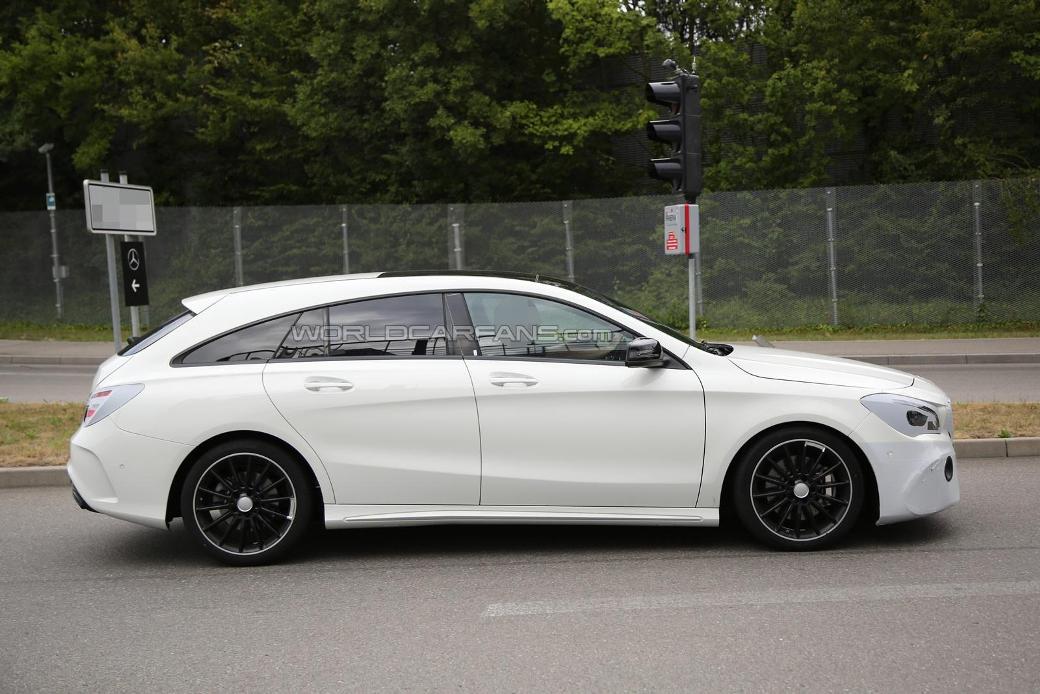 The upcoming model appears to receive a new set of headlights, which will use LED technology instead of the old bi-xenon technology used on the previous model. The shape of the headlights was also modified. The bumper design is also expected to be changed since the unit in the spy shots had its bumper camouflaged. While it will feature similar large-sized intakes as the current model, it will be shaped differently. These modifications on the front end appear to increase the aggressive look of the Mercedes-Benz CLA Shooting Brake.
The side profile of the updated model does not seem to receive any modifications. The same cannot be said for the rear end, whose taillights were covered by light grey tape. This gives an indication that the graphics may be changed while retaining its shape. The exhaust tips may also receive some minor modifications.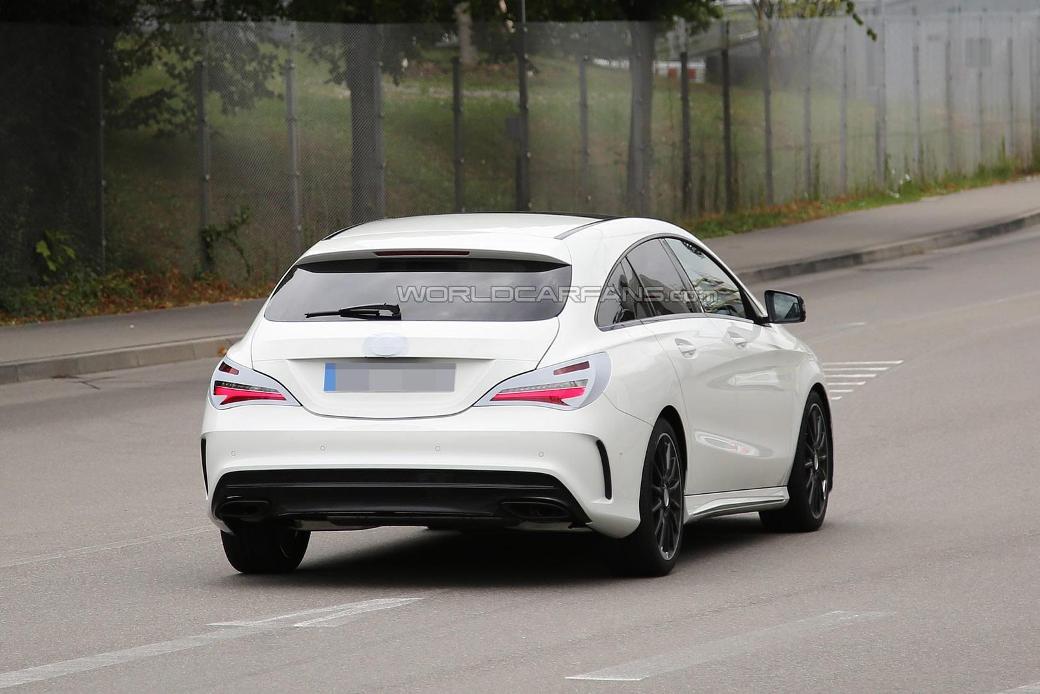 While this set of spy shots does not include pictures of the interior, industry watchers expect the new CLA Shooting Brake to feature an updated infotainment system offering Apple CarPlay and Android Auto support. It is also possible for the instrument cluster to be changed while galvanized switches may be added.
Since this particular luxury vehicle is a fairly new model, industry watchers expect the updated model to be officially launched sometime next year. However, this particular facelift of the Mercedes-Benz CLA Shooting Brake only offers a limited number of visual modifications, and it may be considered more of a technological update.