Ryan Joseph Ramos
September 6, 2015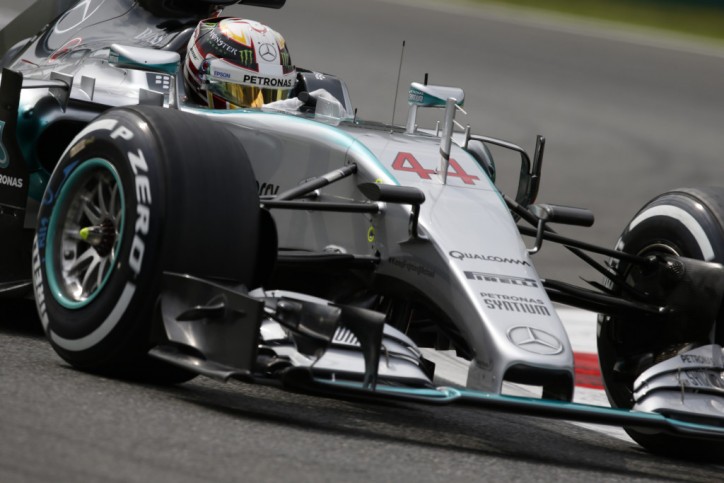 Lewis Hamilton won the 2015 Italian Grand Prix from pole position, taking his seventh win this season and third in the last four outings. The day was not as kind to Hamilton's Mercedes teammate, however, as the back of Nico Rosberg's car caught fire two laps from the finish as he tried to pass Sebastian Vettel of Ferrari.
Rosberg pulls over with back of his Mercedes flaming just two laps from end #ItalianGP #ForzaF1 pic.twitter.com/lKcCbvPC62

— Formula 1 (@F1) September 6, 2015

Joining Hamilton on the Podium are Vettel and Williams' Felipe Massa. Ferrari's Kimi Raikkonen, who was among the favorites to win this race after qualifying in the front row of the grid, stalled right from the opening lap. While the Finn fought valiantly, ending up in fifth, the bad start was indeed a downer for the pro-Ferrari crowd.
With his third career win at the Italian Grand Prix, Hamilton joins esteemed company that includes Alain Prost, Juan Manuel Fangio, Michael Schumacher, and Sebastian Vettel.
There was a bit of mystery sometime around lap 49 when Hamilton, who was then leading very comfortably by some 23 seconds, was told by the team to increase his pace. Team officials would not disclose the reason why, but it seems that they might be bracing for a possible penalty as stewards are investigating something related to the pressure in one of Hamilton's tyres. We'll keep you updated on this issue.
The next race is in Singapore on September 20, and you can expect Hamilton to keep trying to pad his lead in the championship points. Rosberg will get a chance to redeem himself as well, but the current 53-point lead by his teammate looks like an incredible roadblock at the moment.