Peter Parcon
August 17, 2015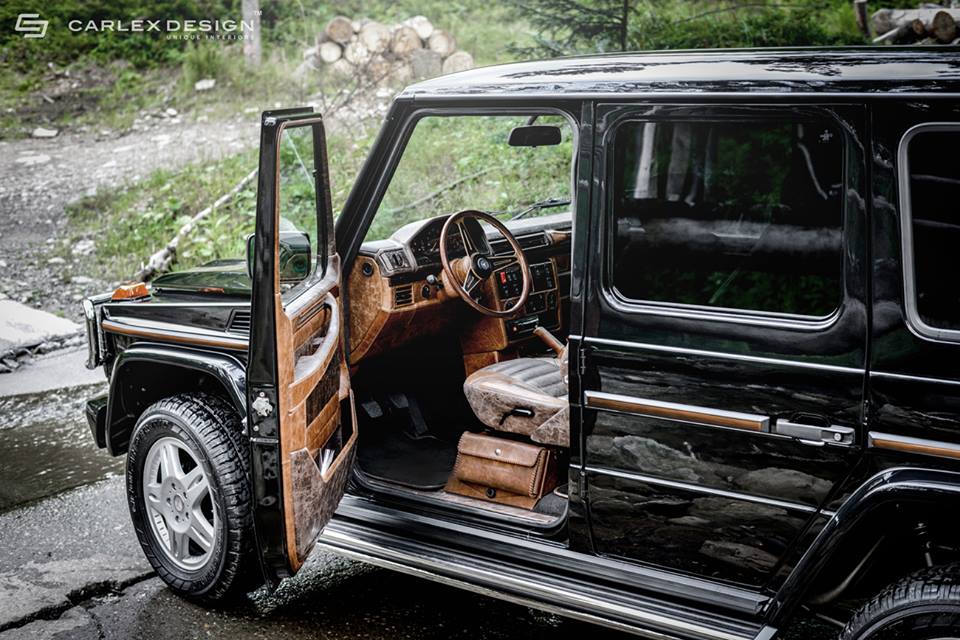 The exterior of the G-Wagen has not gone through a major enhancement since it was initially introduced in the 1970s. Due to this, it is only fitting for Carlex Design to provide the Mercedes-Benz G-Class a retro-looking styling package for its interior cabin, as shown on a report from motorward.com.
The vintage interior design for the G-Class does not actually reflect the 70s look since the wood and leather design features are evocative of the 80s and 90s. Nearly all visible surfaces of the interior of the G-Class were given a brown-themed leather covering, which is complemented with a trendy and contrasting patterned stitching.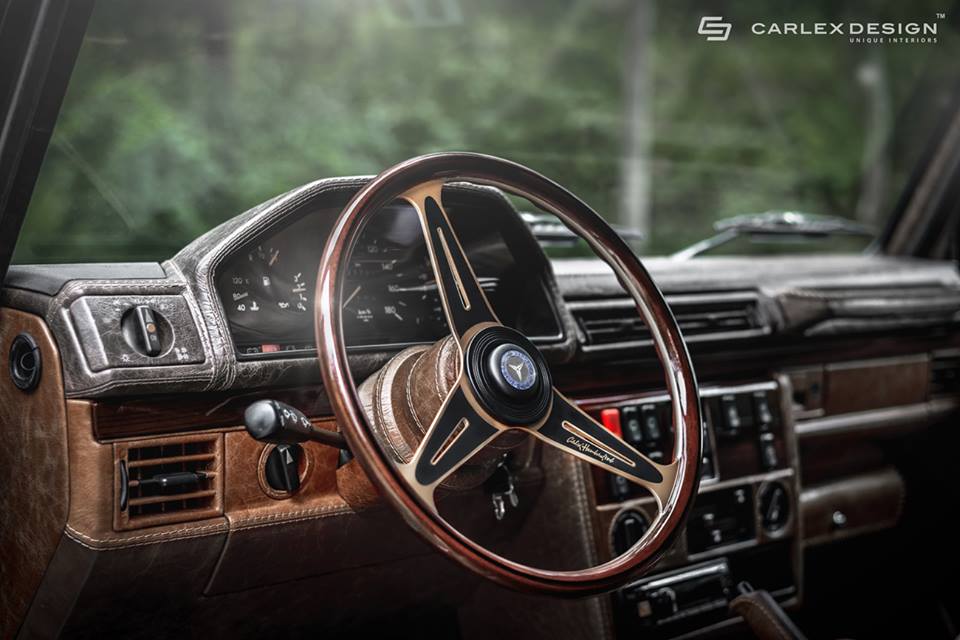 The dashboard and center console of the G-Class are covered with a trendy mélange of wood and leather trim elements. On the other hand, the roof was given a brown-colored nubuck cover. A number of leather pouches were scattered inside the cabin, offering its passengers somewhere to store documents and maps as well as enhance its overall look. The wooden steering wheel completes the retro appearance of the interior.
Since the distinctive treatment was given to the G463 model of the Mercedes-Benz G-Class, the interior design does not appear out of the ordinary. But, it would be interesting to see how the G63 AMG would look like if it is given the same interior treatment.