Giancarlo Perlas
August 13, 2015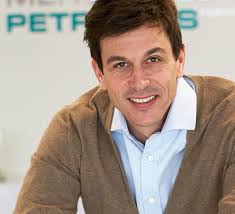 After a disappointing performance at the Formula One Hungarian Grand Prix, Mercedes-AMG Petronas conducted a thorough analysis of the event to determine its flaws.
It should be noted that none of the team's drivers even managed to land on the podium at the conclusion of the race. The best position they snatched was the sixth place through Lewis Hamilton while Nico Rosberg fell on the eighth. It was certainly a very unusual situation for Mercedes.
According to the interview of Toto Wolff with Autosport, he identified several angles that have contributed to their worst performance so far this F1 season. The motorsport director of Mercedes revealed the following observations:
Right Side of the Track Not Moving
Wolff said that the factor was a mere circumstance. The right side of the grid did not see much movement at the beginning compared to the side of the P3 and P5 grids occupied by Sebastian Vettel and Kimi Raikkonen, respectively.
Aborted Start
Based on Wolff, one element that has likely resulted to the upsetting loss of Mercedes was the aborted start. The delay caused the clutch of Hamilton to overheat at the beginning.
Other Factors
The boss of Mercedes F1 team was also apprehensive in connection to the new clutch-start rules implemented by the sporting body. It should be recalled that the drivers of the group earlier predicted that the new regulation would make the races more unpredictable, but it could be a cause of disaster too.
Wolff stated that the new rule on the clutch is taking the sport a step backwards when it comes to technology, but it sure does bring in more entertainment and variability to the sport.