Giancarlo Perlas
August 23, 2015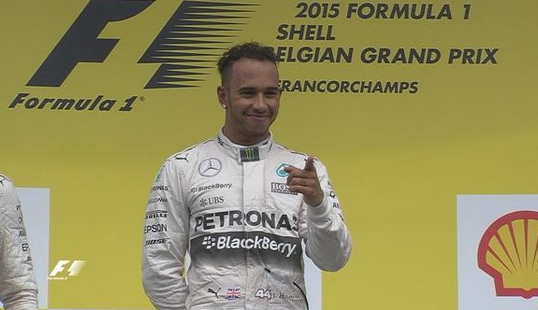 Formula One team Mercedes-AMG Petronas is back in its winning ways. In the recently-concluded Belgian Grand Prix, Lewis Hamilton once again grabbed the win while his teammate Nico Rosberg took the second place.
It should be noted that Hamilton finished 1:23:40.387. Rosberg crossed the checkered flag at 1:23:42.445.
Mercedes began the race with a lockdown in the first and second pole positions. These spots gave its drivers their much-needed advantage at the start of the event. However, Ferrari's Sebastian Vettel was looking to challenge Hamilton and Rosberg once more in the early going by gaining on them from the third place.
Unfortunately, the former champ experienced tire problems later, pushing his position behind in the races. It later led to his right tire exploding in lap 42, dropping him to the 12th place in the conclusion of the event.
In the end, Lotus' Romain Grosjean finished third in the Belgian GP with a time of 1:24:18.375. Red Bull's Daniil Kvyat snatched fourth with a record of 1:24:26.079. Fifth was Force India's Sergio Perez with 1:24:34.384 time.
The race saw the Mercedes teammates put quite a show. Somewhere in lap 22 and 23, Rosberg cut Hamilton's lead. But Hamilton eventually caught up with him along lap 26. The wiser management of Hamilton with the tires paid off as he got back to the lead and maintained his position there up to the final lap.
The victory allowed Hamilton to get his overall points in the Drivers' Standings to 227. Rosberg trails behind with 199 points. Due to the upsetting performance of Vettel in this event, he only raises his score to 160 points. Meanwhile, Mercedes sits comfortably in the Constructors with 426 points against the second-placer Ferrari with only 242 points.