Peter Parcon
August 25, 2015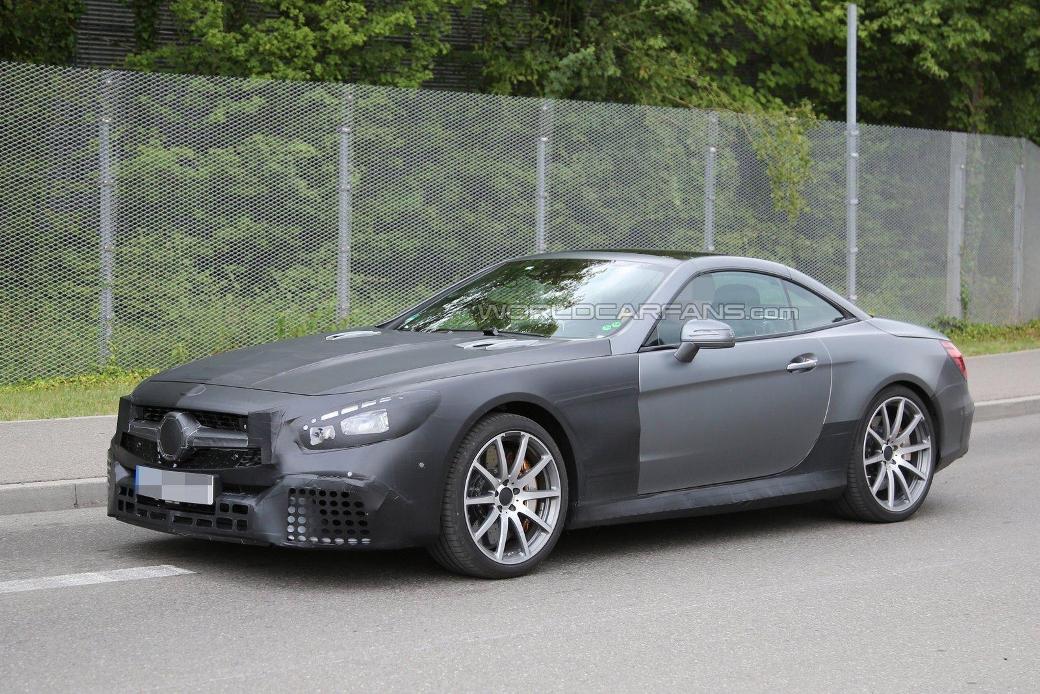 The face-lifted Mercedes-AMG SL63 was spotted in Germany recently wearing minimal camouflage, as shown on a report from worldcarfans.com. The current model of the SL Class is among the oldest in the range of vehicles offered by Mercedes-Benz. Due to this, industry watchers are expecting an update soon. The updated model is expected to be unveiled during the Geneva Motor Show next year.
However, this is manly applicable to the standard version. If the luxury vehicle manufacturer will follow the same pattern as the current model, an AMG-enhanced variant is expected to follow soon after. Due to this, the updated Mercedes-AMG SL63 may also be unveiled in 2016.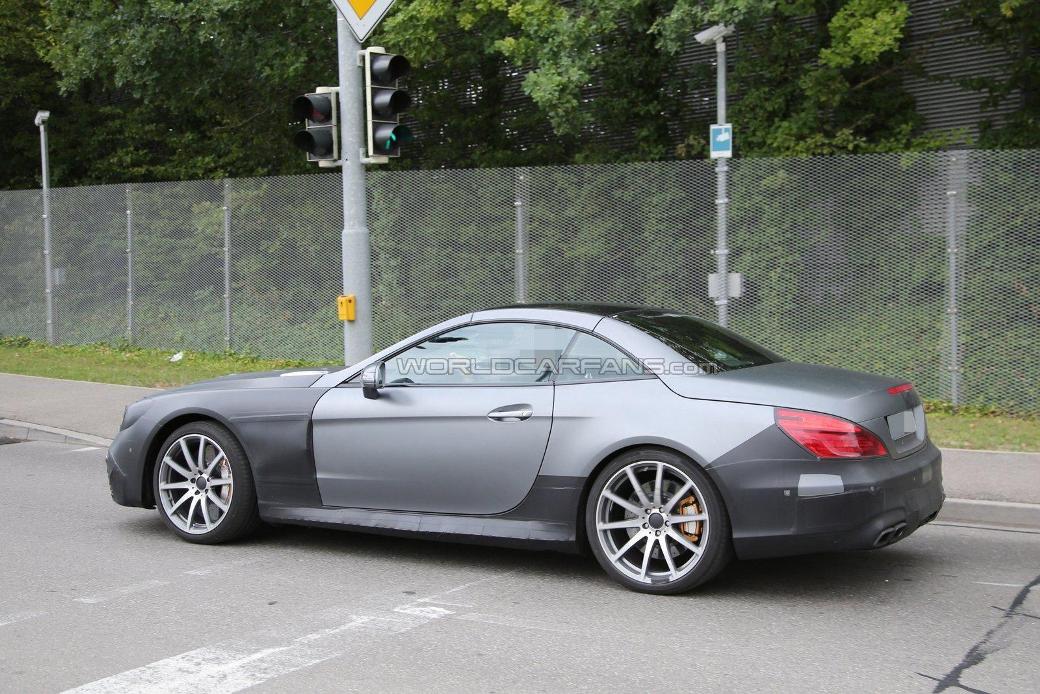 The AMG GT appeared to be the inspiration for the front fascia of the updated model, which seemed to have a more defined look compared to its predecessor. Due to this, the front bumper is more curvaceous and features a new grille and headlight design. It also comes with bigger air intakes. The rear of the updated SL63 features a modified bumper with an integrated air diffuser and new taillights.
Speculations have emerged on the possibility that the SL will be given the 4.0-liter twin-turbo V8 engine currently being used on the latest AMG models. However, it is also possible for the updated AMG SL63 to utilize the same 5.5-liter twin-turbo V8 engine, which is used on the current model. This engine has a power output of 577 HP and torque of 664 lb-ft. These figures will allow the face-lifted Mercedes-AMG SL63 to accelerate from 0 to 100 km/h within 4.2 seconds before reaching its electronically-limited top speed of 250 km/h or 155 mph.