Giancarlo Perlas
August 19, 2015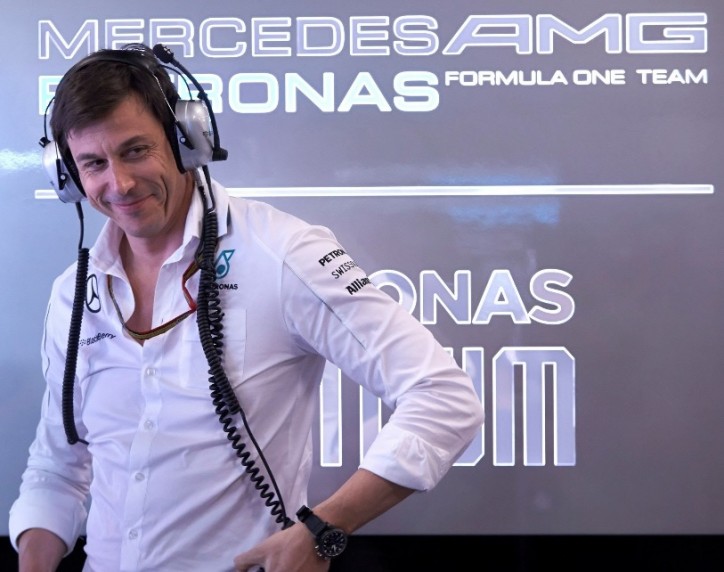 It's nearly a month since the Formula One Hungarian Grand Prix concluded. But no one in Mercedes-AMG Petronas was happy about how it ended.
The event displayed Mercedes at its weakest this season. Lewis Hamilton finished sixth while Nico Rosberg came in eighth after a series of troubles encountered by each driver from the start up to the middle of the race. Thus, Toto Wolff called for more focus from its drivers in order to ensure their grip on the lead.
With nine more races to go and the vulnerability displayed by the team last race, tension is running high. Wolff believes they could still lose if their drivers relax their feet from their respective gas pedals during the competitions. He said in his interview with BBC Sport that they should continue to be relentless in their push to the top.
Currently, Hamilton is leading the scorecards with 202 points. Rosberg follows with 181 points. But not far behind the second-placer is Ferrari's Sebastian Vettel with 160 points. In terms of the Constructors rankings, Mercedes is enjoying a sweet spot on top with 383 points with Ferrari trailing behind with 236 points.
Wolff pointed out that while their overall points this year is stronger compared to last year, their margin with respect to the competition is slimmer.
But really, can Mercedes still lose? In a worst case scenario wherein they fail to even finish in many of the races or its drivers dropping significantly in the bottom half of the rankings, there is a possibility.
Looking at the skills of the Mercedes drivers and strategists though, it is highly improbable that they haven't learned from their mistakes in Hungary yet. So emulating their blunders the second time in the succeeding races has low chance of happening again.
They already have great cars with engines ahead of Ferrari, Renault and Honda, but they really have to work on their strategies this time around as it had been their weakness in Monaco and Hungary based on BBC's Andrew Benson.