Giancarlo Perlas
July 9, 2015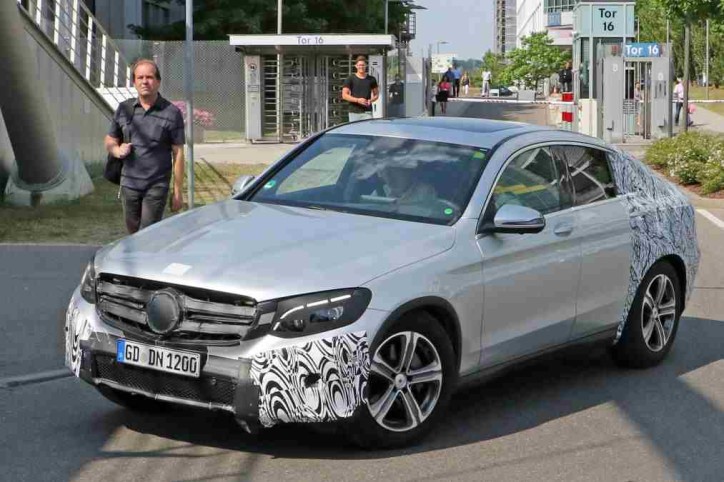 New spy shots of the upcoming Mercedes-Benz GLC Coupe recently surfaced. Based on how little camouflage it had in the released photos, the next compact SUV of the three-pointed star brand definitely looks ready for the big leagues.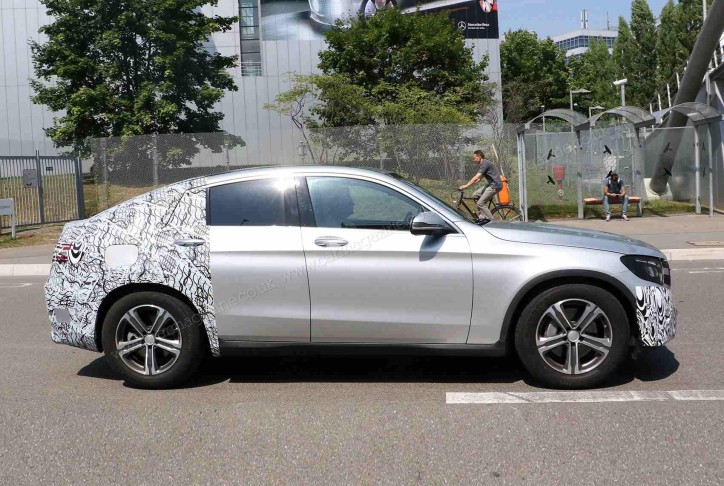 Mercedes already unveiled the standard GLC last month. So it is puzzling why the spy shots of its coupe version here still had parts of its front bumper and headlights hidden. Could it feature changes compared from its standard SUV variant? We can't say for sure, but it is unlikely unless we are looking at the AMG Sport or full-badged AMG editions of the auto. In this case, this is certainly not the AMG Sport or hardcore AMG model of the range.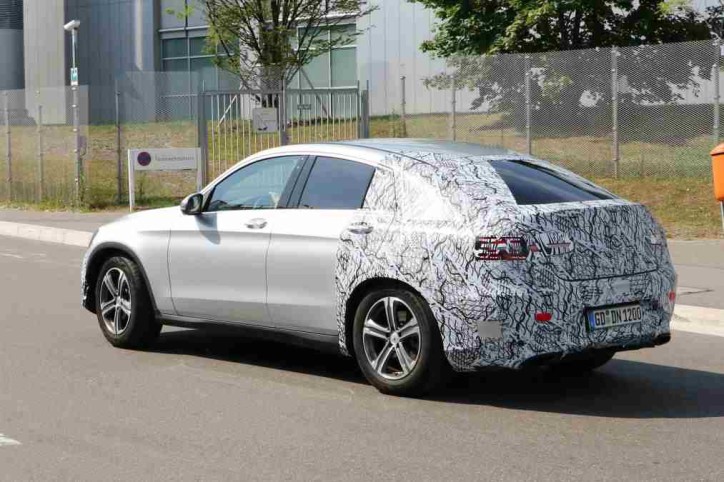 The major difference between the standard GLC and its coupe model though will be at the rear end. Compared to the standard that offers a higher roof, which is just a notch above the design of the GLK, the coupe features a sloping roofline reminiscent of the GLE Coupe. Expect the styling of the bumpers and taillights to follow the GLE Coupe as well, as this is the downsized version of the said compact SUV anyway.
Inside, the GLC Coupe will follow the upholstery of its standard model and the latest C-Class. The same is true with its engine options.
As a recap, the standard GLC power unit will initally come with these outputs:
168 hp for the diesel-powered GLC 220d in the UK
201 hp for the diesel-powered GLC 250d in the UK
208 hp for the petrol-powered GLC 250 4Matic in the UK
241 hp for the petrol-powered  RWD GLC 300 and its 4Matic models in the North America
These will be followed by the AMG Sport and full-badged Mercedes-AMG models later.