Ryan Joseph Ramos
July 5, 2015
Lewis Hamilton became the first Brit to win the British Grand Prix from pole since 1994, relying on patience and good timing to edge out Mercedes teammate Nico Rosberg and the Williams cars. With the win, Hamilton pads his lead in the drivers' standings by another seven points, and also joins esteemed company in winning three British GPs.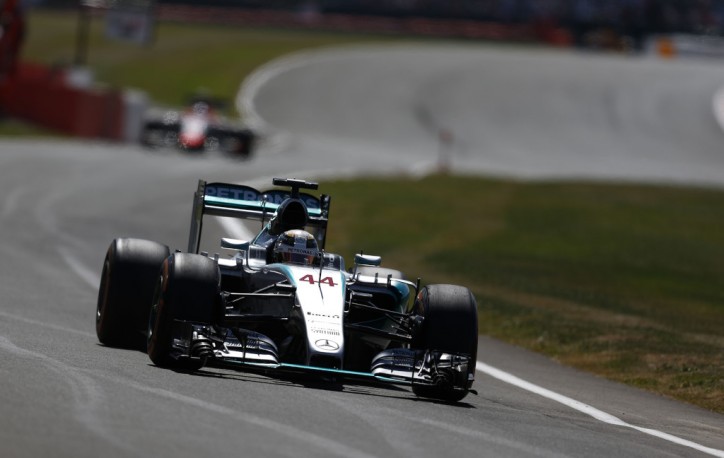 "For once, I made the perfect choice," Hamilton said, regarding the decision to switch tires right as the rain started to pour. It was the difference in this race, giving the Brit the separation he needed from his teammate. After getting the win and before hitting the podium, Hamilton gave the home fans a show with some nifty doughnuts by the grandstand.
Sebastian Vettel  in his Ferrari took the third podium slot, some 15 seconds behind Rosberg. The Williams cars of Felipe Massa and Valtteri Bottas, who were leading early on and were in position to claim podium spots for a majority of the race, will surely be disappointed in finishing fourth and fifth, respectively. It even seemed like the Williams team would be able to get their first race win since 2012, but it was not meant to be.
Red Bull's Daniil Kvyat finished sixth, followed by the Force India of Nico Hulkenberg in seventh. Kimi Raikkonen had the misfortune of switching his Ferrari's tires just a tad too early and settles for eighth place. Force India's Sergio Perez holds down ninth and Fernando Alonso in his McLaren takes consolation in the final championship point at stake in the race.
In the end, Mercedes still won the day fairly comfortably, but it was far from being a clear-cut win much like the other races. This was a good change of pace for the sport after a weekend that saw more criticism from media and owners alike. We hope this kind of racing continues in the next race, the Hungarian Grand Prix slated for July 26 at the Hungaroring.